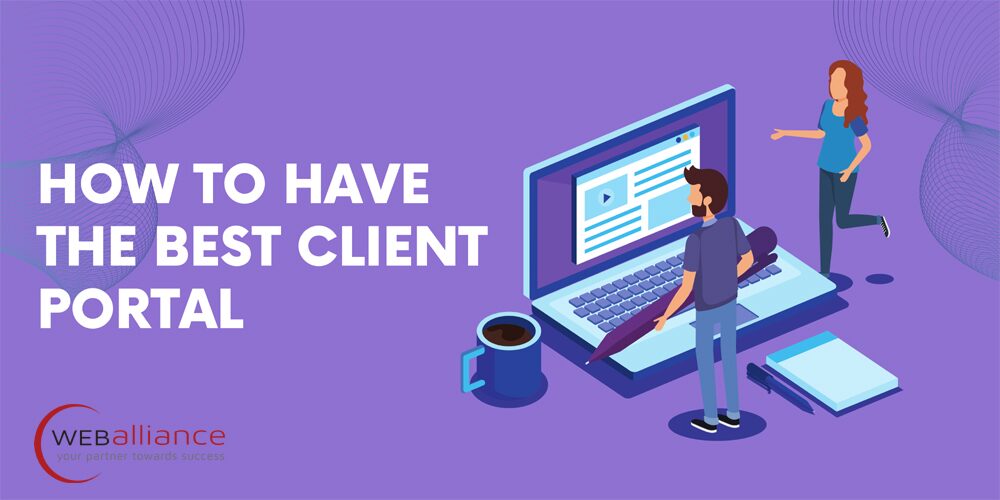 Most of the business owners in the UK, I meet with in events, have a common concern about the large amount of time and manpower consumed in managing virtual customer support like attending calls, replying to emails, texting messages, and others. Most communication with clients is related to payment, transaction, order details, information, service support, etc. Personalised interaction with clients is at the core of any marketing strategy; therefore, having a bespoke software solution or bespoke portal that could manage and process repetitive tasks automatically for businesses to help the clients fast becomes a must. Here, you need to hire an online portal development company if you too are concerned with the rising costs of customer support and that will give you the answer of what is an online portal.
What is Client Portal or Online Portal or Customer Portal?
An online portal or client portal or customer portal is a secure website specially created to interact with customers and address their concerns automatically by providing the information they need. A client portal allows businesses to streamline communication with clients by providing them with the information that they need and when they need it. The self-service client or customer portal provides all the information and relevant documents in one place; helping the clients to get their queries resolved without depending upon support professionals.
Difference Between Client Portal and Website: Online Client Portal Vs Website
Should I have a client portal or customer portal also despite having a business website? Yes. A business website is designed with the main objective of providing business-specific information to users, while a client portal/online portal/customer portal is designed to provide personalized information and quick assistance to users. Business website restricts and imposes some silos for users to interact and get the desired support while the client online portal facilitates users for personalized two-way communication to resolve an issue quickly. The key differences between a bespoke online portal and a website are-
| | |
| --- | --- |
| Website | Client portal or online portal |
| A website doesn't allow visitors to interact directly | Client portal allows direct two-way communication |
| A website is set of content-specific pages | An online portal or client portal is a set of information-specific pages to address the concerns of users |
| Website is business-centric | Online portal is user-centric |
| Any user can access with or without logging in | Online portal/client portal is a gateway that allows users to access the intended information regarding a particular domain |
| Website content is updated only for performance, promotion, and marketing purposes | The content of the client portal is updated frequently to upload the latest information and developments to keep the clients updated |
Should You Have a Client Online Portal or a Website?
The decision to have either a business website or client portal or both depends upon your unique business nature, processes, marketing plan, and needs. Sometimes overlapping functionality between both keeps many businesses refrained from having competitive advantages. The ideal option to stay competitive by providing high-scale customer satisfaction is to have both. For small businesses or start-ups that can't afford to have both at the start because of financial constraints, the following guidelines may be helpful to decide in favour of one and get the other one at a later stage-
Objectives of Having a Business Website:
You want to create a business-oriented website focused on providing information about your products/ services

You a website that operates independently from the internal process management workflow

You want traffic to enhance visibility in search results for sales leads, conversions, branding, and other benefits

You want to promote your business through paid advertising for quick sales-revenue generation
Objectives of Having an Online Portal/Client Portal:
You want to create the ultimate audience experience

You want to have advanced metric-driven control over users' activities

You want to integrate multiple systems into a business website

You want to have cost-effective user management ensuring ultimate client satisfaction
Eleven Benefits of Online Portal or Client Portal: 11 Reasons You Should Have a Client Portal
Client portals are highly useful or have become a necessity for any size and any type of business in different sectors like financial, tour & travel, education, healthcare, services provider, transport, pick-ups, manufacturing, retail, etc. The customer-satisfaction, users-ease, smooth processes, fast information sharing, and collaboration-like aspects have become more powerful growth boosters for businesses, you should essentially consider the importance of the following benefits of an online portal or client portal for your business-
Improved collaboration between clients, service-support professionals, teams, and other stakeholders

Improve accessibility of information for faster task processing and completion

Extended freedom to share customized content to keep the target audience engaged and active

Improved sales because of easy availability of complete updated information including discount offers at one place

Connected devices improve the efficiencies and productivity of team members by allowing them to work independently from anywhere

Improved communication removes performance silos and allows to have updated reports

Improved customer service strengthens the brand's reputation and customer loyalty

Centralize information reduces the margin of error

Cost-effective customer service support with improved responsiveness

Objective-oriented analytics based on key parameters like audience segment, geographical areas, time zones, clients' activities, trends, etc

Dependable data security because most online portals or client portals are developed with Cloud-based technologies
Ten Client Portal /Online Portal Features You Need In 2023
A number of off-the-shelf online portals or customer portals offer a range of features and functionalities with paid versions, but if you are cost-conscious and want an online portal software solution with high usability and customized to your specific needs, a bespoke online portal or client portal or customer portal is a better choice. The key 10 features of a bespoke customer portal or client portal that you should essentially have in 2023 are-
Theme Customization for Brand Aesthetic: Mapping the online portal up to your domain and optimizing the portal design aligns the look and feel of your products/services with your branding strategy while delivering an enlighten user experience.

Tailored-To-Need Reporting & Analytics: This feature of the client portal helps you understand your clients and business prospects better to update your marketing strategy and sell more. The task-specific reports generation and AI-driven analytics give you insights into customers' interaction, areas of improvement, customers' preferences, team performance, etc.

Single Sign-On Options: This feature allows you allow authenticating the users with a single set of credentials to explore multiple information resources on the site securely and seamlessly. The leading online portal development companies design bespoke online portals giving you the authority to set and view permissions for internal and external users to access particular information.

Knowledge Base: It is an ever-flourishing feature of bespoke client portal that helps your existing clients and prospective customers to get the latest information relevant to their particular interest through chatbots. It reduces support ticket volume and helps service agents to manage support requests in a better way.

Community Forum: The prominent client portal development agencies incorporate this feature to help you build and expand a community of product users, prospective customers, influencers, and managed support agents. It acts as a collaborative bridge between all the stakeholders who share experiences, ask questions, contribute hacks, share reviews, and keep responding.

Ticketing System: It is a must-have feature of any online portal that helps the clients to generate a ticket for required service support, track the existing ticket, submit a new ticket request as well as support team members to update the status of an existing ticket to keep the service quality and efficiency up to the client's satisfaction.

Conversational AI and Chatbots: It is an advanced feature of online portals. Online portal development companies incorporate this feature to help clients resolve their concerns automatically through self-service options. This excellent online portal feature is integrated with FAQs, help centre articles, community forums, etc.

Branding Capabilities: Your customers like to feel your services like these services are being offered by you rather than a third-party agency. The branding capabilities include customization of portal terminology, custom domain URL, custom color schemes, custom logos, and others.

Training: The bespoke customer portal must have a training segment for the product users and internal users. Incorporation of educational resources improves your business performance by keeping the team members updated with the latest information to serve the clients better.

Search Widget: The top client portal development agencies recommend including search widget integration in the online portal development plan. This feature helps the users to find the particular information relevant to their concern quickly without exploring the entire knowledge base.
How to Decide To Have the Best Online Portal/Client Portal/Customer Portal
Create a list of required features and functionalities, evaluate your needs, and narrow down the list of your requirements to match with the budget and expansion plan. While hiring the best online portal company in the UK, consider the following important factors:
Available features and functionalities

Set-up ease

Customization

Usability for support teams and customers

Intuitive interface for easy navigation

Security to keep sensitive information and data safe

Associated costs

Expansion possibility
Related Blogs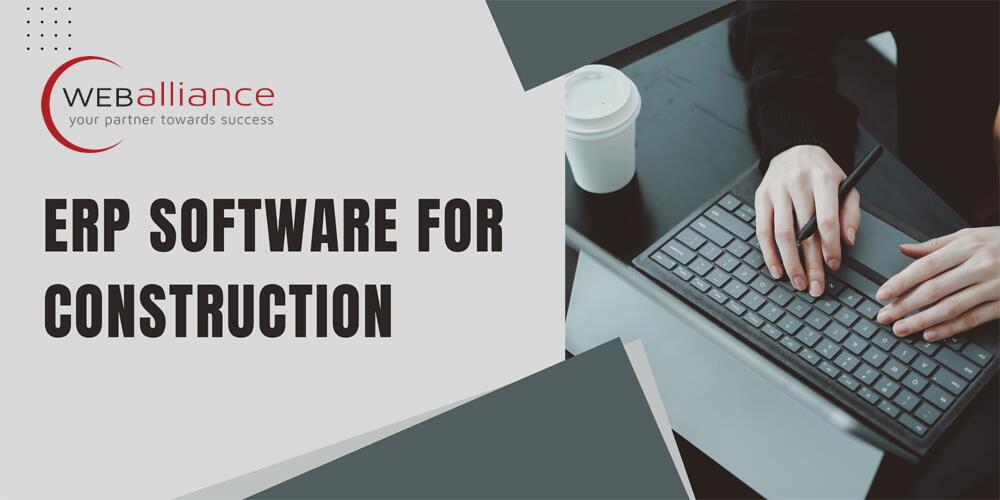 Digitalisation and automation have changed the way we live …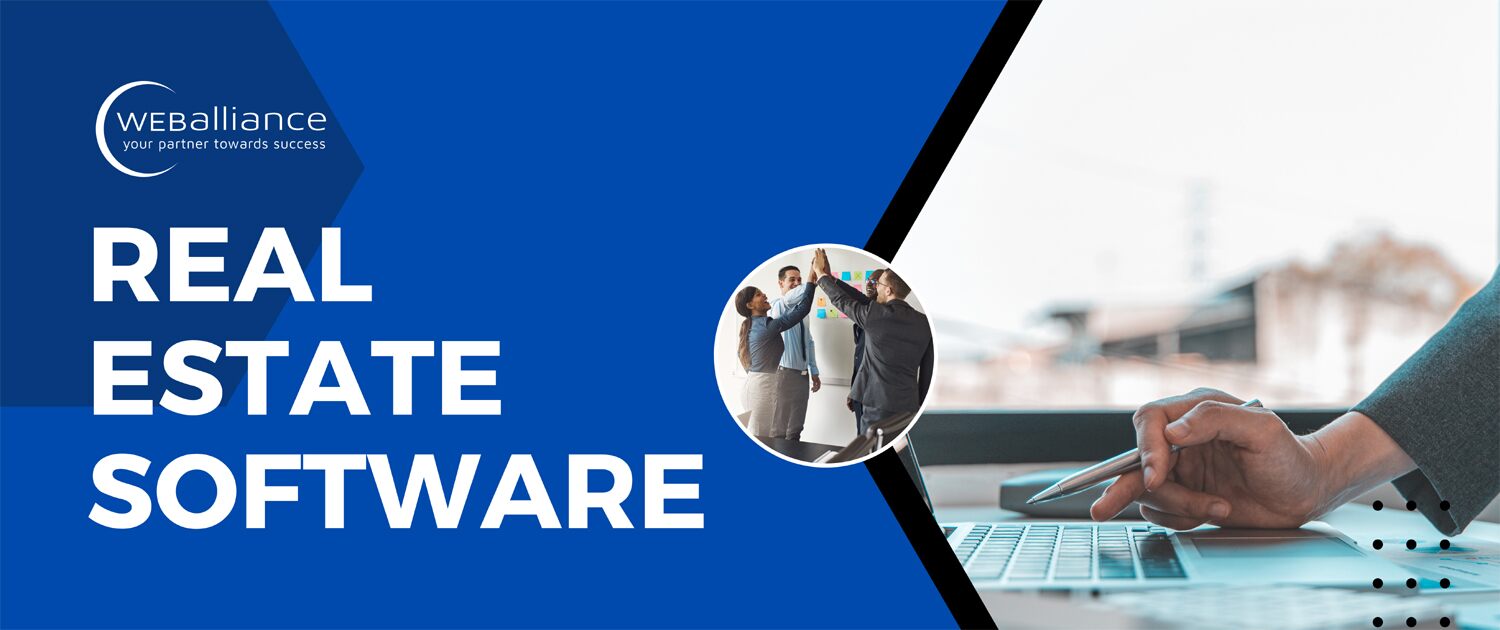 Are you wondering how Bespoke software can be beneficial …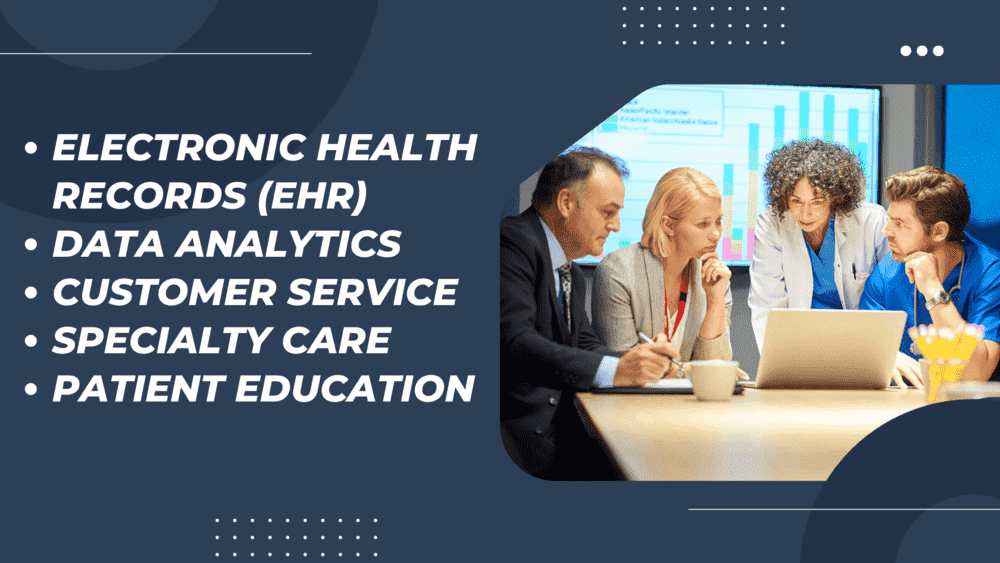 The number of healthcare businesses in The UK, including …