Bespoke CRM (Customer Relationship Management) software is custom-built business software that is designed and tailored to perfectly suit a specific business need.
Are your CRM software solutions quite difficult to manage?
Are you tired of maintaining client data in cumbersome excel spreadsheets ?
Do you suffer from the inadequacies of an off-the-shelf system like Zoho CRM, SalesForce, PipeDrive or HubSpot?
If your answer is yes, then you need an experienced and approachable software partner who can design you a bespoke CRM database solution around your business.
Invest in Bespoke CRM Today!
Investing in a bespoke system, tailored specifically to your business will go a long way towards improving your customer relationships, strengthening your reputation and ensuring brand loyalty. Furthermore, it will help enhance your business productivity and efficiency, paving the way for the continued growth and success of your company so CRM software development is a way to go and it can provide you the back office solution to streamline your business.
At Web Alliance, we are committed to providing our clients with reliable, bespoke & tailored to their specific needs and you can build your own customised CRM systems with our guidance. Call us today on 0800 677 1786 and take the first step towards building your very own cloud custom solution.
A Purposemade systems can do wonders for your business. They allow you to nurture relationships with your clients while at the same time helping you organise and streamline your business. Nevertheless, if your current business systems are too cumbersome or inconvenient to use, it is probably doing you more harm than good. If you think this may apply to you, it could be time to invest in a bespoke platform and see how it can improve your business profitability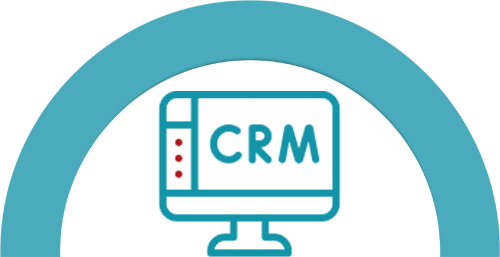 At Web Alliance, we offer building a custom CRM systems for businesses of all types and sizes. With many years of software development experience under our belt, our expertise in bespoke & tailored development can equip your company with the solutions you need to maintain and improve your relationship with your client base and you can use these systems from anywhere, anytime.

Of course, no two businesses are the same, which is why it is never a good idea to use a ready-made & shelf products for your company. With off-the-shelf products, you won't be able to achieve the results you desire or efficiently solve problems that are unique to your business or industry.
Because we understand that your business is as unique and as special as you, our team will build you a bespoke platform that will be:
Intelligent
Customised
Cost-effective
As a result, you will be able to make the most of every opportunity to enhance your customer service, generate sales and increase revenues.
For Bespoke software Development
What is a Bespoke CRM System?
As you know, customers are the lifeblood of any business. For this reason, you need to develop a large client base to ensure you will have continual growth and success.
However, it is not easy to maintain a good relationship with all your clients. Fortunately, tailor-made software products, are there to lend a helping hand just when you need it. Although CRM was introduced in the mid-1990s, we have only witnessed exponential growth in its usage and popularity over the last decade.
What Does Custom CRM Software Do?
Streamline the business processes and management system
Automate sales funnel for sales teams
increase sales and ROI
Flexible Reporting and KPIs for sales reps, sales pipeline and sales processes
Improve productivity and staff effectiveness via CRM integration
Expandable, flexible and customisable to suit the business needs for your very own CRM platform
What are the Benefits of a Bespoke CRM Software?
With its numerous capabilities, a fully functioning system can elevate your business to a new level. It will allow you to:
Better customer service and retention
Enhance business performance and efficiency
Find new customers ready to purchase your products and services
Win back former leads or clients
Our clients are seamlessly integrating various elements in their business software that will facilitate client information collection, organisation and management. Here are the full list of the benefits of custom software and here you can learn about the types of CRM system
For Custom CRM Development
Can Bespoke CRM Systems be Customised?
Absolutely! A system can be developed and designed in such a way as to fulfil your company's specific requirements. However, you should only trust industry specialists, such as our team here at Web Alliance, to ensure that your business software will be specifically tailored to your business needs.
At Web Alliance, our specialists will ensure that your customised system is expertly designed and implemented. We will carefully consider all your needs and the precise nature of your business so you will enjoy a significant competitive advantage regardless of the size and type of your company.
Give Your Customer Service a Boost with a Custom CRM Software
A well-designed customisable system can give your business a competitive edge with regard to dealing with prospects, existing customers and former clients. Unlike off-the-shelf products, custom-made software will give you precisely what you need without having to bother with features and functionalities that your business will never use.
Offer exceptional customer service
Bespoke systems will allow you to add a personal touch to your existing relationships, enabling you to treat each client as an individual rather than as part of a group.
Empower your customer support team
A bespoke system can also empower your customer support team by helping them better understand the specific needs of your clients. Moreover, your client data will be more organised and accessible, making it easier for your team to obtain the required transaction file. This will in turn pave the way for a quicker and more seamless resolution of issues.
Strengthen brand loyalty
With a bespoke systems, adjusting the level of service you provide to reflect your customers' status will be both quick and easy. Improved responsiveness and understanding among your team will help facilitate better customer service, thereby promoting customer loyalty and enhancing your reputation.
Tailor-made CRM Systems for Small Business Owners
Many small business owners make the mistake of not investing in bispokable solution in the belief that it is unnecessary as they do not have a large customer base. However, the truth is that bespoke software can benefit small businesses regardless of the number of customers in their database.
In addition, customised solution can make your small business more efficient and productive. Moreover, there will be no need to rely on old spreadsheets when entering and maintaining client data. All the information about your clients, including reminders, projects and appointment notes, will be stored in one place. Then, because this data is more accessible, it will be easier for you and your team to look after your customers. At the same time, customisable system will simplify the process of developing strategies that will help you attract more prospects, thus facilitating the continued growth of your business.
Custom CRM for Larger Companies
Anyone who owns a large company with a sizable client base will tell you that maintaining close client relationships can be quite a challenge. With optimised solution, implementing strategies and solutions that will lead to better customer service and strengthen your brand loyalty will be a fresh breeze.
A customised system is tailored to your particular business needs will enable you to:
Improve turnover by converting leads and prospects into paying customers.
Retain more clients by facilitating relevant and personal communication on a regular basis.
Minimise the cost of sales by attracting repeat customers (which is significantly more cost-effective than finding new clients).
Improve employee productivity. Investing in bespoke software will free up your customer support team from process-heavy • tasks, giving them more time to assist and connect with prospects and clients.
Why Choose Web Alliance for Bespoke CRM?
At Web Alliance, we take bespoke developments very seriously. Our CRM software developers provide our clients with the tailored solutions to take their businesses to the next level. If you are in the market for the customisable solution that will meet your unique requirements, there are several reasons why you should place your trust in the best cloud CRM development company.
We are experts of customer relationship management CRM Database Development
As well-practised specialists in corporate IT, each member of our team has the skills and experience to provide you with the solution you need. We do everything in-house to ensure the quality of our products and give you access to reliable solutions at very affordable prices.
We provide reliable custom CRM development solutions
At Web Alliance, we take pride in everything we do. Because we are committed to applying the latest technology to create business solutions that work, we will always endeavour to equip you with a customisable platform that will enable new capabilities, allow you to communicate with your clients more effectively, and boost the productivity and efficiency of your business.
We stand by our work
Our team is confident in the quality of our output, so much so that we will resolve any issues at no extra cost.
We prioritise your needs
At Web Alliance, we believe that every business is unique with various custom fields. This is why we take the time to listen to our clients and prioritise their needs so we can develop solutions that will help resolve their problems and take their business to the next level.
We hate hidden surprises
Like you, we hate hidden charges. For this reason, we will always strive to provide you with a fixed price quote so you won't get any nasty surprises at a later date.
We offer peace of mind
At Web Alliance, we have built a reputation for providing excellent after-sales services. As a result, you will have peace of mind knowing that you have invested your time and money in a tailor-made solution that works, and that help will be available whenever you need it!
If you're looking for CRM software development companies then you can contact us today to have your free trial for the custom CRM development and our team will respond immediately (within four business hours).
For Tailor-made Development
Please checkout our client's testimonials:
Dedicated Quick Support
We have a dedicated support department. You'll get access to our online support system and support contacts, enabling you to raise a ticket for the issues or changes. We resolve 80% of the issues within a couple of hours. The remaining 20% within around 48 – always keeping you up to date.We include three months of free support.
Truly Bespoke
Our software solution is fully bespoke to your specific business need, and you'll be the owner of the proposed bespoke system. Our experienced account managers are quickly able to learn your existing working style and provide you with the completely Bespoke Software which will learn how you work so that you don't have to learn the software.
Latest Technology
The technology used in building your tailored software will be the latest at the industry standard and we keep updating the codebase according to the changes in the marketplace to be at the top of the game and your system will be based on up-to-date technology and NOT end up with an unsupportive system.
Device independent and compatibility
We make sure the custom software we built is fully responsive and tested on most of the possible devices ranging from Desktop, Laptop, Mobile Devices and all kinds of browsers, so it can give you all freedom to use your tailored system from any device and from anywhere you want.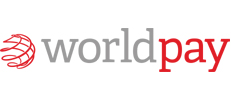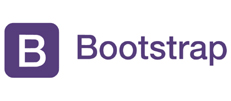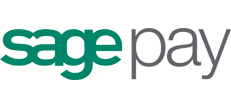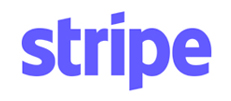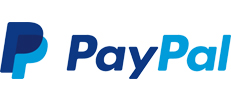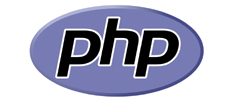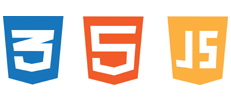 Frequently asked questions about CRM software
Q. What is Bespoke CRM?
Q. How is Bespoke CRM different from off-the-shelf CRM systems?
Q. What are the benefits of using Bespoke CRM?
Q. How long does it take to develop a Bespoke CRM system?
Q. How much does a Bespoke CRM system cost?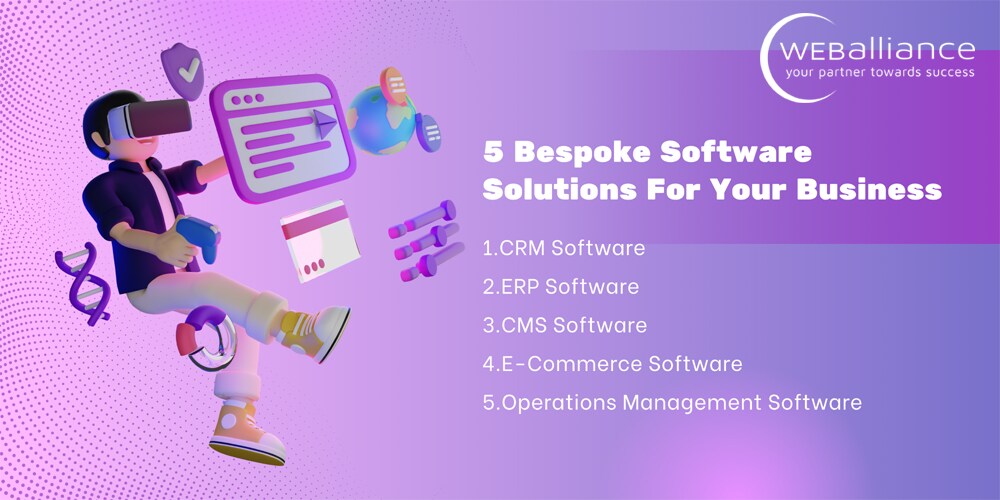 In today's time, businesses prefer to go bespoke to stay ahead of the …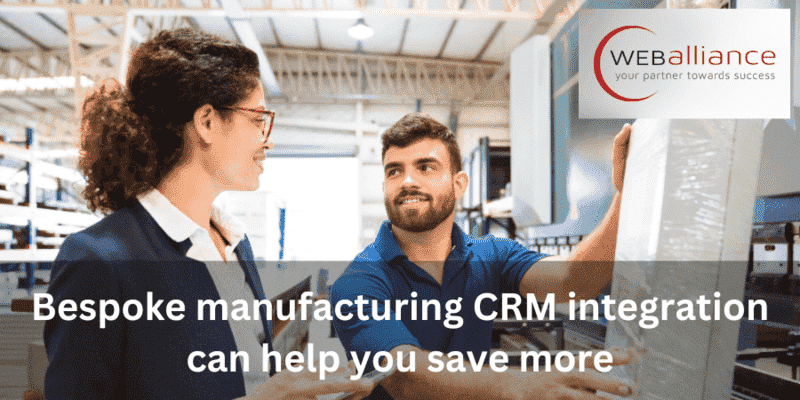 A bespoke CRM solution can help you improve overall performance of your …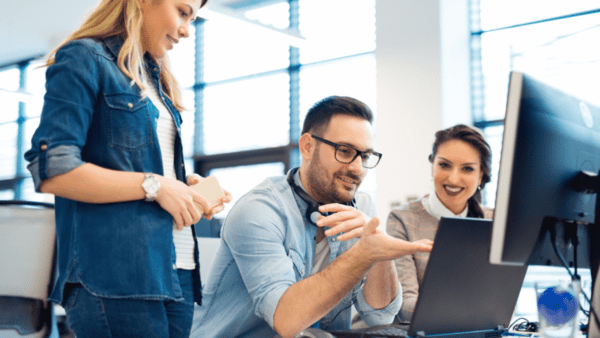 Achieving a sustainable growth rate and improving it consistently is a great …