Legacy systems Revamp
Do you have a system that's served you well for years but is looking a little down at heel? Or maybe, your old system functions well, fits in with the way you want to work, but the vendor no longer supports it?
Old is gold?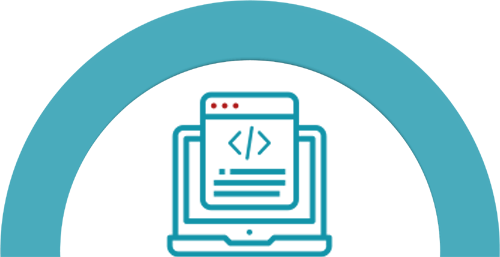 For these or numerous other reasons means you could find yourself thinking, 'we need to reinvest' in a brand new system'. But hold on just a second. Are you sure that's the best step right now for your business? After all, 'old is gold', and who wants to throw gold away? Maybe yours just needs a polish, before it's just as good as when it was new. Why sacrifice a system which is unique to you and which supports your business in exactly the way you need – keeping you sharp and competitive?

Maybe you need simple legacy modernisation – bringing your tried and trusted system right up to date, future-proof and fit-for-purpose for many successful years to come.
What is a legacy system?
A legacy system is one that, though still functioning reasonably effectively, is becoming out of date. It's a system that still fulfils the needs of the business or organisation in the way for which it was originally designed. However, it doesn't allow for growth. Neither will it easily interact with new contemporary systems.
For Legacy systems Revamp
Problems with your old legacy system?
You might feel that now is the time to modernise or upgrade your legacy system if you've noticed any of these issues –
Maintenance is becoming increasingly expensive
Its long evolution means the system lacks serviceable structure
It's increasingly difficult to remain compliant
The security of the system isn't as robust as it needs to be
Integration with new systems is becoming increasingly awkward
The system isn't compatible with Cloud-based technology
The loading time is prohibitive
The system is proving increasingly slow to respond
Understanding legacy system modernisation
Of course, you could invest in a brand new system. But – are you sure it will match your business needs and expectations? Consider these potential pitfalls –
What about the cost? How long will it take for you to see a genuine return on your investment?
Complexity - new systems can be highly complex and often are installed without adequate documentation
Business disruption – can your business afford the distraction and hold-ups that can come with installing a brand new system?
Teething problems – once installed, how long before your new system is operating at 100% functionality?
Save money and time
The good news is – at Web Alliance, we understand Legacy Systems. We have years of experience in analysing, consulting and delivering great legacy solutions. We'll modernise your legacy system such that you have a system that's agile, focused and future-proof – in other words, as your business grows and changes, so will your legacy system.
In short, we'll save you money and time.
We'll make you more efficient and effective than you've ever been before. We'll bring your old legacy system back to life – all at a fraction of the cost of a brand new one!
For Legacy systems Revamp
What are the benefits of legacy system modernisation
Low cost – fr better to improve and enhance than re-invent the whole wheel
Easy to support and manage - your people are already familiar with your current system, so there will be no training costs. Adapting to a modernised version will be seamless and straightforward.
Low maintenance – peace of mind for you and your staff with our low-cost, responsive support service.
Data safety – your data and that of your clients will be more secure than ever.
Retain company focus - Your modernised legacy system will enable you to remain 100% focused on your goals.
A comprehensive legacy system modernisation service
At Web Alliance, we enjoy unrivalled experience and expertise in developing bespoke legacy systems. We'll support you in the development of –
Legacy CRM systems
Legacy ERP systems
Legacy system modernisation
Legacy system migration
Legacy application transformation
Take the first step towards modernising your legacy system.
Call us today on 0800 677 1786 - we'd love to hear from you.
FAQs
Q. What is a legacy CRM system?
Q. Why should a company revamp its legacy CRM system?
Q. What are the common challenges associated with revamping a legacy CRM system?
Q. How can a company ensure a successful revamp of its legacy CRM system?
Q. What are some best practices for selecting a new CRM system?