What is Custom ERP System?
An ERP (Enterprise Resource Planning) system works as a collective database that connects the various departments of your business. These management systems would previously have been stand-alone applications designed to help you perform specific tasks. Examples include:
Material purchasing
Distribution
Time and attendance management
Financial management
Accounting management
HR management & Recruitment
Customer relationship management
Supply chain management
Inventory management
Sales and marketing
Production
User Experience
Be honest about the following:
Are your ERP software systems difficult to manage?
Are you tired of maintaining data in cumbersome Excel spreadsheets?
If the answer to these questions is 'yes', you will need a bespoke ERP solution tailored to meet the unique requirements of your business. Furthermore, you will require an experienced and approachable software partner you can trust and a company that will build software solutions that are:
Intelligent
Customised
Cost-effective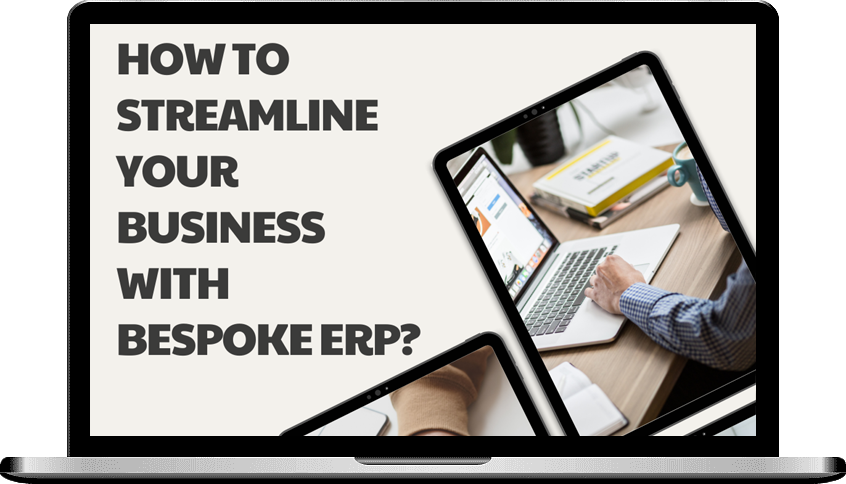 At Web Alliance, we have built a solid reputation for providing individuals and enterprises of all sizes with custom Enterprise Resource Planning software designed to streamline and automate business processes and accomplish a wide range of tasks in the most efficient and cost-effective way possible. Our software solutions will enable you to run your company in a much more effortless way, thereby increasing your productivity and efficiency to facilitate your continued growth and success.

We are ready and waiting … poised to invest the time needed to understand your business and processes. We will work closely with you and your team to design and develop a bespoke ERP system or customised database for your company.

If you prefer, we can help customise an off-the-shelf product. Alternatively, if we agree that a custom ERP system is what you need, we will design, build and implement a cost-effective and bespoke solution for your company.

All this within an agreed time frame and for a price that is fair—with no hidden charges. Here you can view the benefits of custom ERP can be seen in quite detail.
With an ERP system, particularly a bespoke ERP suite, there will be no need to hop from one application or screen to another. Moreover, you will be able to gather and organise essential business information and simplify operations to make all your relevant tasks more efficient, even as your company expands.
Streamlining your business with a bespoke ERP system can be a game-changer. By automating and integrating your business processes, you can save time and money, reduce errors, and improve overall efficiency.
How Does an ERP System Work?
As discussed earlier, standard or bespoke ERP software comprises integrated business applications or modules that interact with each other and share a common database. These individual applications work together to complete various tasks and meet your company's needs using the same data.
Here are some of the critical core business areas that a standard or bespoke ERP suite can help you with.
1. Finance and accounting
ERP systems can help you manage your general ledger and automate vital financial functions. They also allow you to track accounts payable and receivable, generate financial reports, minimise financial risks, and ensure compliance with revenue recognition standards.
2. Human resources
With ERP software, you can manage your company's human resources more efficiently. You can also monitor time and attendance, and manage payroll with ease. In the case of bespoke ERP systems, add-ons and even a wide range of human capital management suites can be integrated with your primary software to perform workforce analytics and improve employee experience, among other advanced HR functionalities.
3. Sourcing and procurement
Obtaining the materials and services you need to manufacture your products will be easier and much more convenient with an ERP system. The software automates the purchasing process, helps you connect seamlessly with buyer networks, and reduces incidents of underbuying or overbuying, among other tasks.
4. Sales
As we all know, improving sales is crucial to any business as this helps facilitate growth and success.
Our ERP solutions will allow you to monitor communications with both potential customers and existing clients. The data they provide you with can help you develop better products and marketing strategies, which will in turn enable you to increase sales and attract more prospects. In addition, with an ERP system you can automate a wide range of relevant processes, including order management, contract creation and billing.
5. Logistics
An ERP system will make it easier for you to track the movement of materials and supplies throughout your company's supply chain. The software, and in particular a bespoke ERP system, will allow you to manage your inventory, warehouse operations, transportation and logistics in real time. As a result, you can improve your supply chain's visibility and make it more robust and resilient.
Looking for efficient data management and streamlined business operations? Look no further than Web Alliance Ltd, our expert team can help you optimize your data management and improve your business operations. Contact us today!
Get In Touch
Call me back
Can an ERP System be Customised?
While ERP solutions are indeed helpful, off-the-shelf systems often have features or functionalities your business doesn't need, which could translate into higher costs and a waste of resources. Fortunately, ERP solutions can be designed and developed to meet your company's specific requirements.
To make the most of a custom ERP system, you should utilise the services of a reliable ERP software specialist. At Web Alliance, we will ensure that your ERP system will have the features and functionalities your company needs without the added cost. We will also ensure that your bespoke ERP software is carefully and expertly designed and implemented. Moreover, we will take account of your needs and the nature of your business to give you a more competitive advantage regardless of your industry or the size of your company.
Why Invest in Bespoke ERP Solutions?
Standard ERP systems are already valuable as they are. But with features and functionalities tailored specifically to your needs, custom ERP software can offer a whole host of benefits and elevate your business to greater heights.
Use resources wisely
Enterprise resource planning ERP made specifically for your business will enable you to use your resources intelligently. They will also help you build more efficient business processes and identify the most viable areas to reallocate human and financial assets to save money without compromising on quality or performance.
Improve productivity
With ERP software, you can streamline and automate your vital business processes. This will give your company's productivity a significant boost, allowing you to complete a wide range of tasks in less time and with fewer resources.
Gain deeper insights into your business
Get to know your business inside and out with a bespoke ERM system. Thanks to the software's analytics and report generation capabilities, you can speed up your business and financial reporting, which can be useful when making crucial decisions and improving performance. The software also supports easy communication, collaboration and the sharing of results among your employees.
Minimise risks and ensure compliance
Because it will provide a 360-degree view of your day-to-day operations, an ERP system gives you maximum visibility and control of your business. This will enable you to avoid making mistakes that could put your company at risk, and it also ensures that you comply with regulatory requirements.
Take advantage of opportunities
With improved efficiency and quick access to real-time data, it will be easier for you to identify new opportunities for growth and to take the necessary steps to ensure success.
Custom ERP solutions are tailored to a specific organisation's needs, providing a unique advantage over generic ERP implementations.
What Type of Bespoke ERP Solution Does My Business Need?
Because your business needs are as unique as you, there's little point in obtaining a ready-made ERP solution for your company.
For small businesses
No matter how small your organisation, an ERP system can go a long way towards improving productivity and efficiency. However, you must make sure you don't invest in software that has far more functionalities than your business needs. As mentioned earlier, this could lead to bigger expenses and more training time for your staff.
Besides removing modules your business will never use, at Web Alliance we recommend ERP software that offers scalability so it can support your needs as your company grows over time. A straightforward implementation process is also a must as this will shorten the learning curve for your staff.
For mid-sized firms
For medium-sized companies, we recommend an ERP platform that can support all relevant business functions and offer a few advanced modules. Similar to smaller firms, mid-sized businesses can benefit from a system that will provide scalability as it will allow them to meet their future needs.
For large enterprises
For companies or enterprises with a significant number of employees and a large customer database, opting for bespoke ERP systems that can support all components of the business is crucial. Besides the core modules and applications mentioned above, it would be beneficial to incorporate ERP software with advanced or custom modules for improved functionality.
If you are not sure which modules should be included in your ERP system, our team at Web Alliance will be only too happy to offer our expert advice. When developing enterprise solutions, we will carefully consider your business and its specific needs as this will help ensure improved productivity and efficiency, reduced operating costs, and a greater return on your investment.
Why Trust Web Alliance?
An ERP system tailored to meet the unique needs of your business can take your company to the next level. However, your software is only as good as the people who develop and implement it. If you are looking for a custom ERP developer you can trust, there are several reasons why you should choose Web Alliance.
For Bespoke ERP Development
We are Custom ERP specialists
Every member of our team is a highly skilled ERP specialist with years of relevant corporate IT experience. We do not outsource our work. Everything is made in-house to ensure the quality of our software products and to provide our clients with ERP solutions at a reasonable price.
We offer business solutions you can count on
We apply the latest technology to create bespoke ERP solutions that will enable you to enhance your business productivity and efficiency while enjoying new capabilities.
We trust our workmanship
Being a software development company, we have confidence in the quality of our work and our development team. We can assure you that our software systems are highly reliable. As a guarantee, we will fix the software for free if you are not satisfied with the results.
We listen to our clients
Because customer satisfaction is our priority, we pay close attention to our clients' needs and identify what makes their business unique. This enables us to develop custom and highly reliable ERP software that will save on time, labour and costs.
We offer upfront prices
Like you, we hate unpleasant surprises. This is why we offer a fixed price quote and no hidden charges. With Web Alliance, what you see is what you get.
We can guarantee you peace of mind
Because we can provide you with a fixed price and are confident in the quality of our work, you will have peace of mind knowing that your bespoke ERP software has been designed and implemented correctly. And, if you need our expert assistance down the line, just give us a call and we will respond immediately (if this is not possible, we will contact you within four business hours).
Choose a Tailored ERP System as Unique as You
Because no two companies are exactly alike, you should never choose a ready-made solution to automate and streamline your core business processes. Instead, you should opt for the solution that has been carefully designed to meet the unique needs of your business. This will help you accomplish more for less and, more importantly, ensure your continued growth and success.
Web Alliance has built a solid reputation for providing reliable and bespoke business solutions to companies of all sizes. If you are in the market for right solution that will help you minimise your costs and labour while facilitating the growth of your business, contact our team of specialists and we will help you build a custom erp system you need.
To get the process started, call us today on 0800 677 1786.
FAQs
Q. What are the benefits of ERP to any business?
Q. How much an ERP software cost?
Q. What are the key challenges in ERP implementations?
Q. What are the 5 key features of ERP?
Q. What is the biggest challenge with ERP systems?
Q. How can ERP improve a companys business performance?
Q. What is the best ERP System?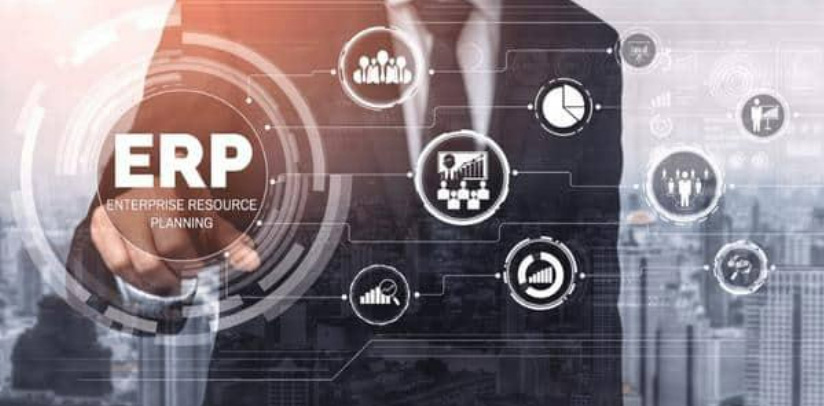 Keeping up one's productivity in today's fast-paced corporate world is …