Keeping up one's productivity in today's fast-paced corporate world is necessary for achieving success. Utilizing cloud-based ERP technology is one of the most efficient ways to accomplish this goal. ERP systems that are hosted in the cloud come equipped with a variety of useful features. This article will discuss enterprise resource planning software and cloud ERP technology. Also, we will look at ERP accounting and ERP software solutions. Let's start.
ERP Cloud Technologies
First, let's see what is ERP.
"Cloud ERP technology" refers to installing ERP software on cloud servers. With this technology, businesses can access their data and apps from anywhere safely and securely. Cloud technologies mean that ERP solutions are no longer limited to a single place. Instead, they live on computers in different parts of the world. Companies can safely view their ERP software and data from anywhere and anytime if they have an internet connection. ERP system examples include SAP, Oracle, and Microsoft Dynamics. Also, understanding the ERP price is important for decision-making.
ERP Cloud Technologies have a lot of good things to give. Cloud-based ERP systems also can grow and change as needed. This lets businesses quickly adjust their stores and how they use their resources to meet changing business needs. ERP Cloud Technologies also make it easier to move around and change things. ERP systems that run in the cloud often include powerful analytics and reporting tools. It lets organizations use data to decide what to do. This also helps give businesses useful information about how they run.
ERP vs. CRM
The ERP system prioritizes management. In contrast, CRM systems emphasize sales and marketing more. While CRM helps businesses better communicate with their customers, ERP helps streamline internal operations. Additionally, it assists in integrating the two, offering firms an all-encompassing perspective of their operations. It increases both the overall efficiency and the satisfaction of the customers.
Experience seamless communication and increased efficiency with our cloud ERP solution. Click to call and connect with your team members instantly.
Get In Touch
Call me back
Monitor and Manage Resources
Cloud-based enterprise resource planning tools provide powerful features for managing resources. They give you access to a central database that lets you keep track of and share resources. You can make the best use of your resources if you can see how they are used in real-time. You can also stop bottlenecks from happening and make sure the right tools are available at the right time. This level of control and visibility directly leads to higher output and lower costs.
Streamline Business Processes
Productivity is directly correlated to the efficiency of a company's business processes. Cloud ERP software allows you to streamline and automate the fundamental operations of your company. This includes managing orders, keeping track of inventories, making purchases, and managing finances. You can drastically reduce errors across all departments. Also, you can save time and increase productivity by eliminating manual chores and optimizing workflows.
Boost Employee Productivity
Cloud ERP systems provide your staff with the resources they require to be more productive, empowering them to do their jobs more effectively. A user-friendly interface allows employees to access vital information and complete work effectively. Cloud ERP also offers mobile access. This makes it easier for employees to operate remotely and maintain their productivity while on the move. Employees can quickly access and update their information. This reduces administrative burdens and boosts overall productivity.
Greater Communication and Collaboration
In today's interconnected corporate world, productivity depends on communicating well and working effectively with others. The technology of cloud ERP integrates many different departments. Additionally, it enables information to be seamlessly shared within the organization. When data is centralized, employees can collaborate on projects, share papers, and communicate their thoughts and ideas in real-time. This kind of communication eliminates silos and cultivates a culture of teamwork, ultimately resulting in higher levels of productivity and innovation.
Report on Productivity
Reporting and analysis tools are built into cloud-based business resource planning tools. This lets you measure and track how productive everyone in your company is. You can make reports and screens with a lot of information. It gives information about key performance indicators (KPIs), such as how well resources are used, how well processes work, and how productive workers are. These reports help you determine what needs to be fixed, conclude based on facts, and implement strategies to boost total productivity.
How Web Alliace Can Help You?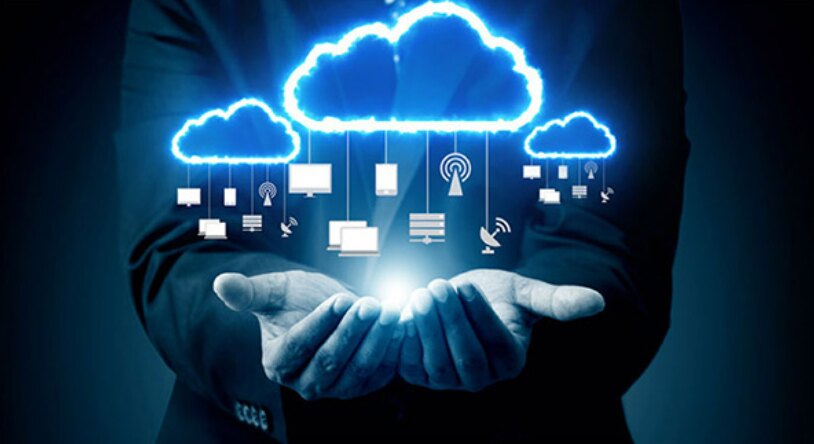 Web Alliance is the leader in the business world in using cloud ERP tools to help your company reach its full potential. We can help you find the best way to track your business and take it to new heights. We have a knowledge and commitment to perfection that can't be beaten.
Learn about a way to work together that is unlike any other, where the main goal is to help you reach your business goals. Web Alliance offers cloud ERP software options that are on the cutting edge and can be changed to fit the needs of each business. These options guarantee smooth integration, many useful features, and great scalability.
We promise a life-changing experience that makes your business stand out. Our team of experts comprises knowledgeable people who will help you through every step of the process, from getting started to getting help in the future. Never settle for anything that isn't the best choice. Feel the difference Web Alliance can make for your business and see how our cloud ERP software solutions can change how you track your output, allowing your business to reach new heights.
Our cloud-based ERP solution provides an effortless communication experience, leading to improved productivity. Click to call and instantly connect with your team members today.
Get In Touch
Call me back
In Conclusion
The main force is now cloud ERP technology. It takes businesses to new heights and has become the most important factor in tracking output. Web Alliace has products that are at the forefront of technology. They work hard and never stop caring about what they do. Cloud ERP can change your business in ways never seen before. They give information in real-time and make it easy for all departments to talk to each other.
Use this chance to change how you keep track of your resources completely. Make your processes easier, and your workers will be able to do more. Watch as your company flies above the competition, leaving a wave of new ideas and great performance. Embrace the possibilities of cloud ERP and watch as your path to more work opens up new horizons.
Please checkout our client's testimonials: