eBay & Amazon Shops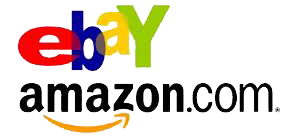 By using our multichannel system you will save huge amount of time as instead of having to enter each product's details into many different sales channels you can easily enter it once into our system and upload it to each of your sales channels using just a few clicks. Creating or revising existing listings, is easier than ever, simply make your changes and hit the 'upload' button.

Our system is designed so that you can easily manage all your listings from most of the marketplaces. No need to logging into many different systems to manage your listings and orders.
A well managed eye-catching and highly functional eBay & amazon shops design is the great way to stand out from the crowd and sell more. Our Amazon & eBay shops designers can help you to harness the power of secure, effective and reliable Ecommerce platform by providing following services;
Designing and Customization of Webstore Layout
Business Branding and logo creation
Inventory Management
Product Category Managements
Search Engine optimization
Sales Tracking Reports


Improve the shopping experience for your customers by combine the strength of eBay & amazon ecommerce platform with Web Alliance.
Web Alliance work very closely with the Ebay and Amazon APIs and can provide a very effective interface to sell your existing products on EBay and Amazon. The result will be very cost effective and easy to manage, as our customers can manage your website products and eBay products form the same admin section.
Get in touch for no obligation advice on eBay and Amazon