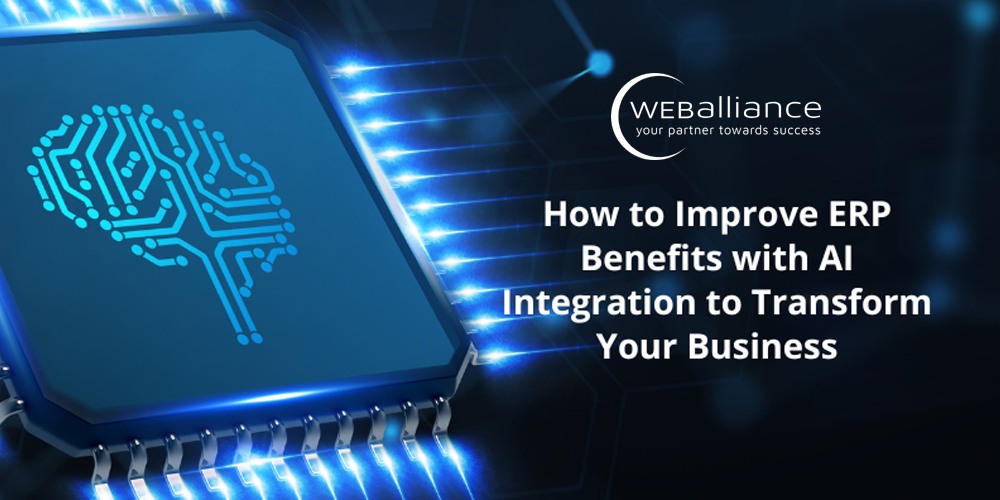 A custom-to-need ERP (Enterprise Resource Planning) software integration has been globally accepted as a business management tool that delivers significant performance-oriented benefits to businesses. Over the decades since the term ERP was first introduced in 1990, bespoke ERP solutions have helped businesses including retail, manufacturing, processing, technology, service, medical, auto, and many others to increase growth rates with sustainable profitability. When innovative tech-driven solutions are explored to increase the output of bespoke ERP software implementation to sharpen the competitive edge, AI integration with tailored-to-need ERP business software emerges as the results-proven solution you can depend upon. What is AI? Artificial intelligence is a programmed simulation of human intelligence processed by computers. AI (Artificial Intelligence) integration enables ERP software to think, analyze, and decide to act like humans.
Eight Benefits of AI Integration with Bespoke ERP Solution
AI-powered Enterprise resource planning software increases productivity by minimizing wasted time and efforts through process automation; as a result, employees get more free time to work on other important tasks. AI solutions augment ERP software systems in two ways- 1. AI enhances each component of the integrated ERP solution; 2. AI complements ERP solutions by providing businesses a comprehensive solution with a human approach. AI integration with bespoke software development is emerging fast as the powerful combination for business success in a competitive environment. The leading ERP software companies have specialization in developing bespoke AI-driven ERP software to benefit their clients in multiple domains-
Better Understanding of Data: Intelligent data processing driven by AI integration into ERP software allows you to access real-time data gathered from different departments and decide right for accurate and efficient planning. The minimal intervention of humans reduces the chances of errors.

Enhanced Agility: It improves capabilities to explore more opportunities to incorporate last-minute requirements in the ongoing processes while minimizing additional costs. The integrated AI and ML technologies advance ERP systems to automate many more routine tasks; it improves production rate and time to market.

Improved Accuracy in Forecasting: Data-driven forecasting provides quality benchmarks for business performance monitoring while minimizing uncertainty. Artificial intelligence and machine learning technologies integrated into ERP solutions improve the accuracy of forecasting allied with products' demand in the market, manpower requirements, resources usage, cash management, probable loss or wastage, required production rate, etc.

Improved User Experience with Simplified Information Sharing: The AI integration into standard ERP software advances its capabilities to create task-specific reports independently because of the availability of real-time updated information on a centralized dashboard. Users find it easy to access any information in a personalized way that they need to act promptly.

Streamlined Workflow Saves Time and Efforts: Automation driven by AI expands the scope of streamlined workflow including more activities. Automated streamlined workflow with advanced capabilities enables employees to perform better.

Increased Process Efficiency: Increased automation reduces the chances of errors and repetitive tasks. In addition, advanced ERP solution with AI analyzes historical data to suggest the appropriate workflows and processes for maximum productivity.

Conversational AI Bots: The integrated conversational AI Bots act like digital assistants. Conversational AI Bots increase efficiency of teams by making the required information available instantly through hands-free operations.

Automated Data Analysis Improves Sales: The integrated AI tools advance the capabilities of a bespoke ERP development to perform and manage real-time data analytics, leads allocation, history of particular leads, the latest update, etc; it helps the marketing and sales team to perform and deliver better.
Eight Elements of ERP Software Solutions That Can Be Advanced With AI Integration
The increasing numbers of businesses have already started to integrate AI and Machine Learning capabilities into their existing ERP software. The eight key areas where AI integration into ERP systems is benefiting businesses the most are-
Inventory management based on updated requirements and anticipation

Supply chain management based on trends and predictions

Financial planning to keep different business processes going on

Resources analysis and usage optimization

Manufacturing and Production planning as per current and predicted requirements

Planning for downtime keeping the production loss at a minimum

Human resources management with automated job profile matching, candidate screening for particular tasks, skills gaps identification, targeted training planning, etc.

AI-driven customer relationship management (CRM) recommends the most effective sales strategies, helps to identify up-selling or cross-selling opportunities, automates lead generation, supports for proactive customer service, and provides insights to understand customer behavior/ preferences/sentiments.
Top Choices for Cost-Effective AI ERP Development and Integration
There are numbers of technologies you can choose for bespoke AI-powered ERP solution development but the cost matters a lot to decide optimally. Here, I list four technologies you can rely on for low-cost AI ERP solution development-
SAP ERP: SAP's ERP products enable you to run your business processes including sales, production, accounting, HR, finance, and others in an integrated environment. The real-time data from each module is stored in a centralized database for quick access and analytics.

PHP ERP: PHP ERP is a no-code, enterprise-grade platform as a service (PaaS). ERP PHP offers advanced level of data security and protection. The versatile choice for user-friendly AI ERP development provides higher efficiency and scalability. PHP ERP solutions have unique capabilities to manage resources and operations like financials, sales, inventory, customer relationships, supply chain, and more.

Oracle ERP: Oracle is named as a leader in the 2023 Magic Quadrant for 'Cloud ERP for Service-Centric Enterprises' being placed at top in "Ability to Execute". Oracle allows ERP development companies to develop cloud-based bespoke AI ERP solutions. (For more details, please refer- "Track Productivity across Your Business with Cloud ERP Technology".) Oracle Cloud ERP solutions powered with machine-learning for predictive forecasting and planning helps you utilize broader datasets, uncover significant deviations, reveal hidden bias, and speed up overall response time.

React ERP: Web-based enterprise resource planning system, React ERP helps businesses to manage resources and information sharing system in a centralized manner. React ERP is built on Reactjs. React ERP, one of most popular front-end frameworks is known for its unique features and functionalities like speed and efficiency, flexibility, scalability, and responsive user interfaces.
Do I Need AI Integration In To ERP System?
The top ERP solution companies with specialization in bespoke software development recommend inclusion of AI and ML technologies in any ERP development because AI-powered ERP system benefits almost all the critical areas of businesses of sizes. The openness to adopt emerging technologies to advance existing ERP solutions adds new dimensions to growth potential.
AI-driven ERP implementations like SAP S/4HANA have AI-powered features like predictive analytics, natural language processing (NLP) and chatbots, etc. If you want holistic improvement to different business processes and workflows for efficiency and profitability enhancement, you definitely need to hire a bespoke ERP development company for AI-powered ERP solution development customized to particular requirements, objectives, and goals.
When you justify to do or not to do investment in AI ERP development, you can't answer it with 'yes' or 'no'. It is more a question of 'at what point you see AI ERP integration- 'as a luxury' or 'as a necessity'. To simplify the task, you should ask two questions:
Is it better to save money by not investing in AI ERP development?

Am I missing growth opportunities because of neglecting and eliminating performance silos by delaying AI ERP implementation?
Can AI replace ERP solutions? The answer is –'NO'. AI can't replace ERP. AI tools provide improvements to data processing capabilities of custom-to-need ERP system by adding additional intelligence.
If your small, medium, or large organization is lacking in faster data analysis, smarter decision-making, optimum productivity, minimum production costs, competitive strategies, optimum resource management, and challenge management, AI ERP will deliver benefits for now and future.
Your Takeaway
Web Alliance, the prominent bespoke software development company in Northampton, United Kingdom; has proven capabilities to develop custom-to-need AI solutions to advance the features and functionalities of existing ERP system. The customer-friendly approach of ERP software development company helps you leverage the business performance benefits by AI ERP implementation in a hassle-free manner at the lowest price.
Related Blogs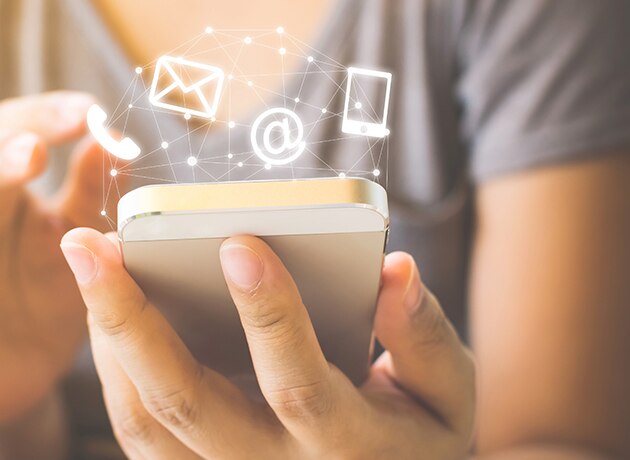 Mobile CRM (Customer Relationship Management) is a software …