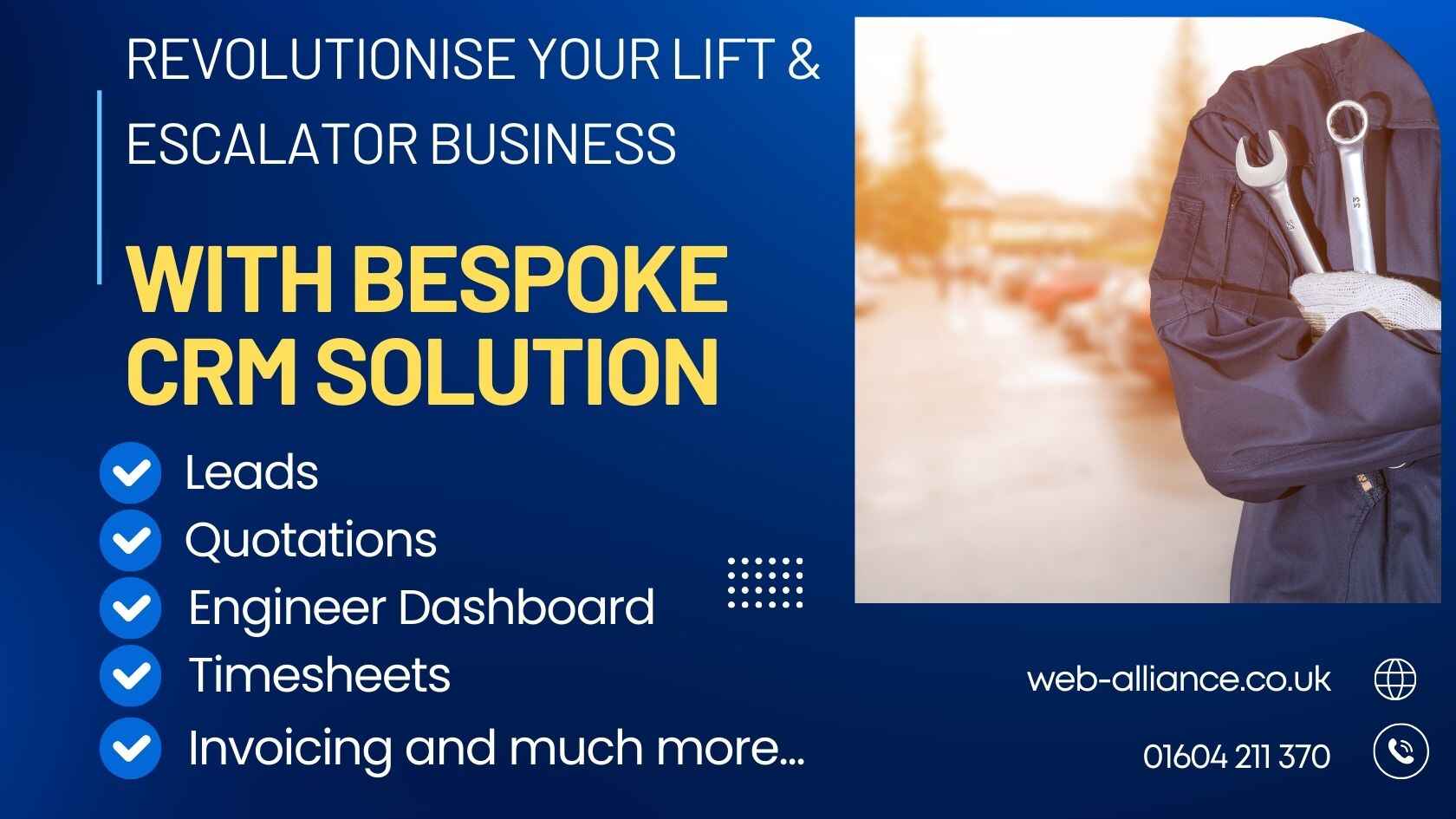 'Faster response than today' is at the core of the success mantra for lift and escalator. Providing accountable quick support service by streamlining the workforce and information management processes at a minimum cost has become inevitable for the lift and escalator businesses to stay competitive and grow. Maintaining optimised service delivery ensuring the ultimate customer satisfaction is a big challenge for businesses as it involves multiple domains to manage as per real-time information. Here comes the role of bespoke FSM software for lift and escalator businesses. Lift and escalator service software developed by Web Alliance, the best software development agency in the UK with over 10 years of existence, helps you manage your fieldworkers optimally ensuring the industry-best support services for lifts, elevators, and escalators.
Challenges Resolved By Custom Lift & Escalator Software by Web Alliance
The lift and escalator industry in the UK is facing numerous challenges that often retard the growth of lift and escalator manufacturers, channel partners, and service providers. Compliance management, reactive maintenance with a customer-centric approach, cost-optimization, resource management, skills gap, accurate quotes/billing, process automation, real-time database management with objective-oriented analytics, lack of Industrial IoT, Legacy system, purpose-specific report creation etc. are some common issues that put complex challenges for lift and escalator companies. The comprehensive custom software solution for lift and escalator businesses by Web Alliance helps you remove all the growth barriers and performance silos affordably.
How Software for Lift Businesses Helps To Manage Service Engineers More Effectively
The pain points hardly leave enough time for the top decision-makers to focus on other valuable growth aspects because most of the resources are invested in managing field service. Don't let traditional field service management through legacy systems eat your profitability and growth prospects. Industry-specific software specialist agency Web Alliance provides end-to-end lift and escalator software solutions to help you in all the key verticals of field service management-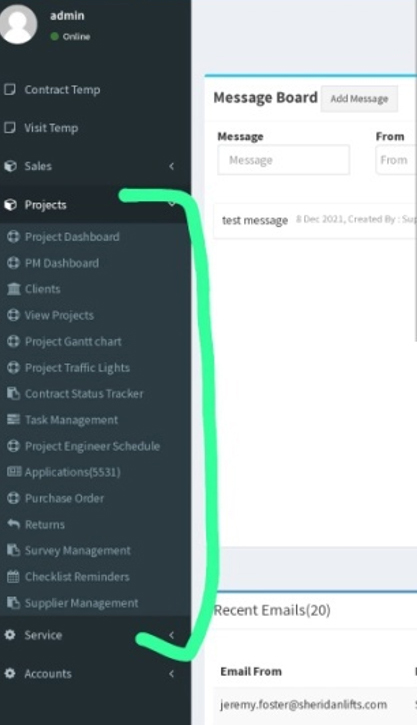 Real-Time tracking: Live tracking of Technicians: You can track technicians' location, work progress in real-time, and job status; the real-time information update helps you manage the service team more efficiently.

Real-Time Monitoring of Installed Elevators And Escalators: You can monitor the real-time performance status of installed lifts/ elevators, and escalators to take proactive action.

Enhanced Safety: You can monitor technicians and equipment, improve safety, and reduce the risk of accidents.

Improved Response Time: You can respond to automatically categorised service requests faster by assigning the task to the nearest available technician.

Improved Customer Service: You have enhanced visibility into field service operations by having accurate information of technicians' arrival times, work progress, and work completion to improve customer satisfaction.
Asset Tracking: You can track the age, location, and maintenance history of installed elevators and escalators. It helps you assess potential issues and schedule maintenance/ repair proactively.

Maintenance Scheduling: You can schedule preventive maintenance and inspections based on data-driven inputs to reduce the risk of breakdowns; it improves equipment performance and customer experience.

Inventory Management: You can track and manage spare parts and supplies inventory to address all the repairs and maintenance tasks efficiently without any delay.

Cost Control: You can have a comprehensive view of equipment' performance, job-specific repair expenses, maintenance costs, the software enables businesses to identify cost-cutting opportunities and optimise their operations.

Compliance Management: You get many in-built tools to manage the latest regulatory compliance regarding inspections, testing, and reporting to ensure that commissioned lifts and escalators meet the industry-best performance and safety standards.
Contract Management: You can manage elevator and escalator AMC contracts in a better way by having complete information about contract renewals, last visit, billing, invoicing, etc. in a single place.

Billing Automation: The escalator and elevator service management software automates the billing so that customers could have accurate invoices for AMC services on time; it improves cash flow.

Service Scheduling: The elevator and lift service software helps you schedule preventive maintenance and inspections covered by AMC contracts that you might miss otherwise.

Tracking Service History: The elevator and lift service management software automatically tracks the service history and actions taken as per AMC contracts.

Service Level Tracking: It tracks service and quality levels for AMC contracts ensuring that your business meets its contractual obligations as well as providing customers transparency into service performance.
Invoicing & Billing: The escalator/lift service software automates invoicing and billing processes to speed up sending invoices and get the due payments earlier.

Financial Reporting: It enables you generate purpose-specific reports an finance, revenue, job-specific profit, expenses, etc. The custom-to-need reports help you make informed financial decisions to grow securely.

Budgeting & Forecasting: The budgeting and forecasting tools allow you to plan and manage finances better in line with data-based predictions.

Expense Tracking: It helps you track expenses for different heads related to service management of lifts/elevators and escalators such as repair costs, inspection costs, costs of spare parts, labor costs, traveling costs, etc.

Tax Compliance: The software has many in-built tools to help you manage tax compliances, tax invoices, tax payments, tax refunds, and tax filing reports. It saves a considerable amount by avoiding penalties.
Key Features of Custom Software for Elevator & Escalator Businesses
Scheduling Jobs: Scheduling jobs to your field with drag-and-drop job scheduler based on workers' current location on the map

Cloud-Based: Allows information access anywhere on any device freeing you from storing all the data at your own on-premises infrastructure.

Reports: Allows you to view or download custom-to-need PDF job reports.

Sync Data: Allows to record photos, notes, customer signatures on the site, and other information sync with office infrastructure; thus, eliminates paperwork.

Excel File: Allows to import or export information as an excel file for easy reporting and computing.

Notifications: The field service professionals get notifications on the mobile app about the assigned task with all the available details.

Quotes: Enables to create and send quotes faster as per standard to convert the prospects into revenue.

Mobile App: Custom lift and escalator software is designed with mobile app available for both iOS and Android OS.

Forms: Integrated mobile app allows field workers to fill in compliance and other forms as per office and govt. policies.

Real -Time Updates: Automated messaging about the scheduled visit keeps the customers happy, impressed, and satisfied with support service standards.

Contacts Database: Builds a database of contacts to help you access details of customers, suppliers, workers, contractors, and others

Stock: Helps to manage inventory to avoid delay in service because of unavailability of required spare parts.
Explore Realities to Get the Best Elevator & Escalator Field Service Software
Even a small investment in bespoke software integration needs to deliver a justified return. Before taking the first step to outsourcing elevator and escalator service software, you need to list all your requirements and objectives justifying the investment. You should have a fair idea of issues faced by your field staff. You should know the performance silos in different processes of field service management. You should know the knowledge gaps that impact management efficiency. You should know the factors that increase operational costs in different verticals. You should have an idea about the feasibility of embracing new software for performance and profitability improvement.
Field service software is used not only by service professionals but it is used also by people with other job portfolios linked to the account, finance, store/inventory, marketing, management, etc. The best way to assess your justified requirements is to involve the professionals from all the departments and get their feedback about the issues being faced by them. When you decide to outsource bespoke lift and escalator service management software, you get unlimited freedom to optimise its features and functionalities with the possibility of extension as per changing needs.
Wrapping Up
The tailored-to-need field service management software for elevator manufacturers developed by Web Alliance is a one-stop solution to address all your concerns about improving support service quality and reducing operational costs. The integrated software solution puts all the desired information at your fingertips. Knowing the live location of field engineers helps you save a lot by optimizing schedules. The bespoke field service management solution for lift and escalator businesses can be extended to have Field Service CRM to improve customer relationships.
Related Blogs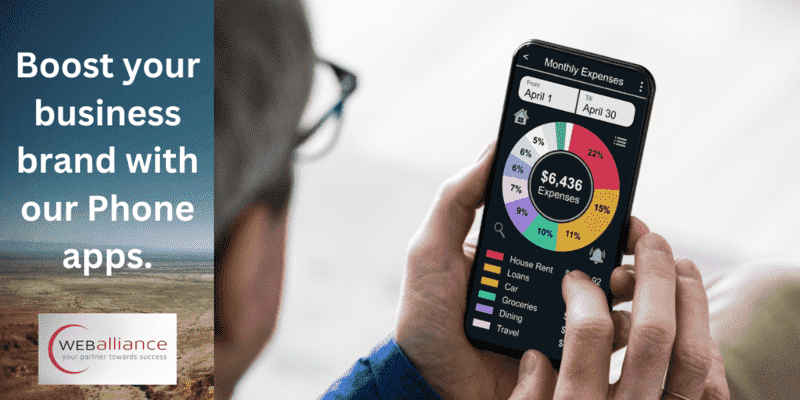 How does a mobile app boost your business brand? It …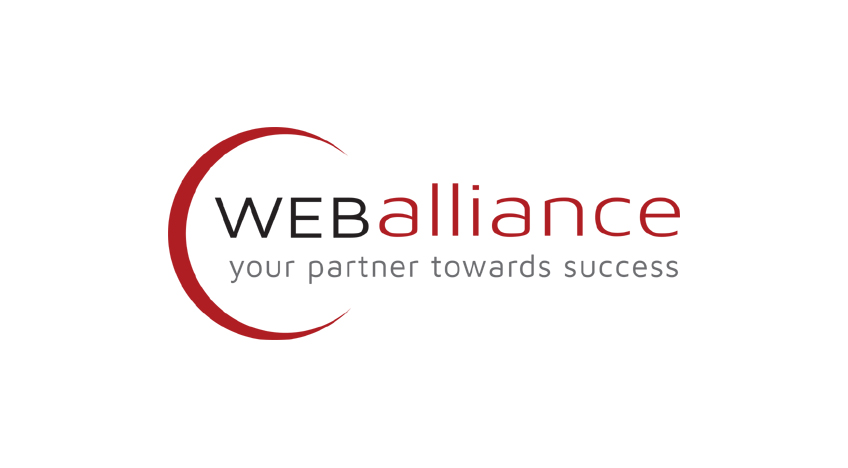 The software sector is currently more competitive than it&…