Bespoke CRM and ERP Systems
Are your software systems difficult to manage? Are you tired of maintaining data in cumbersome excel spreadsheets? Do you suffer from the inadequacies of an off-the-shelf CRM system?
If your answer is 'yes', then you need an experienced and approachable software partner you can trust - a company that will build you software solutions that are -
intelligent
customised
cost-effective
We're ready and waiting - poised to invest the time to understand your processes.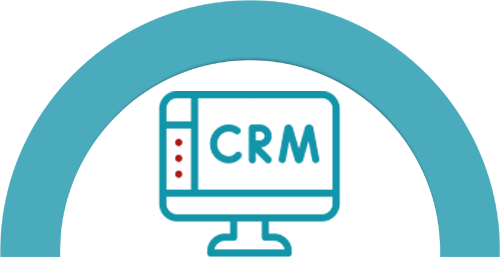 We'll work with you to build the right customised CRM system or customised database for your business.

If you prefer, we can help customise an off-the-shelf product. Or, if we agree it's what you need,
we'll design, build and implement a cost-effective bespoke solution.

All this within an agreed time-frame and for a price that is
fair - with no hidden charges.
Take the first step towards building your very own personalised CRM system.
Call us today on 0800 677 1786 - we'd love to hear from you.
What is an ERP system?
ERP (Enterprise Resource Planning) systems work as a collective database which connects the departments in your business. These would previously have been stand-alone applications. Examples include –
Material Purchasing
Distribution
Time & Attendance Management
Financial management
KPIs and Reporting management
Accounting Management
HR Management
Customer Relationship Management
Supply Chain Management
inventory Management
Sales & Marketing
Production
The good news is that with Enterprise Resource Planning, there's now no need to hop from one application or screen to another. Our ERP application enables you to have all the applications in one place.
How do I choose the right ERP software?
That's where we come in. We'll work with you, looking carefully at your systems, understanding the processes and then seeing how to design your bespoke ERP system with the right modules to match your company's needs.
What is the difference between ERP and CRM?
If your business is looking to automate core business processes, you need to look at two specific software solutions - Enterprise Resource Planning (ERP) and Customer Relationship Management (CRM). ERP will support you by connecting your financial and operational systems to a central database. On the other hand, your CRM will help manage how your business interacts with your customers – potential, current and former.
What are the benefits of a CRM system?
The benefits of a Customer Relationship Management system go much further than many realise. A Fully-functioning CRM system will help your business to optimise its relationship with existing customers, find new customers and win back former customers. The system will integrate into a software system that facilitates collection, organisation and management of customer data.
Can a CRM be customised?
The key benefit o dealing with a CRM specialist is that your CRM will be customised. Provided it has been thoughtfully and expertly designed and implemented, your system will be beneficial to your business regardless of type or scale, giving you a massive competitive advantage.
How a bespoke CRM System enhances customer service
A good CRM system will give your businesses numerous strategic advantages. A key example is adding capability to add a personal touch to existing relationships between the business and the customers. Each of your customers will be treated as an individual, rather than as one of a group. The system will allow everyone in your organisation to understand the specific needs of your customers as well as giving them full immediate access to their transaction file.
Improved brand loyalty
You'll also be able to adjust the level of service you offer to reflect the status of the customer. Improved responsiveness and understanding among your team will result in massively enhanced customer service. This can have a dramatic impact on customer loyalty, which in turn leads to reputation and brand enhancement.
How can a CRM help you if yours is a small business?
If yours is a small business, then Investing in a CRM can make a huge difference to your efficiency and to the way you look after your customers. A CRM can replace those spreadsheets you use for entering customer data. With so many ways to contact clients and to save their data, a CRM really will help productivity. All your contact information, meeting notes, appointments, reminders and projects will all be saved in one place.
How does a CRM help larger companies?
1. It will help you to improve your turnover by converting leads and prospects into paying customers.
2. It will help you retain customers by enabling more regular, relevant and personal communication.
3. A CRM will help you reduce the cost of sales by re-cycling old customers – far more cost-effective than finding new ones.
4. It will increase employee productivity. Adopting the right technology frees up your teams from process-heavy tasks and gives them more time to connect with customers.
What are the benefits of a bespoke ERP or CRM system as opposed to off-the-shelf?
By buying a bespoke solution, you receive a product that meets all of your requirements. In other words, you get exactly what you need. Not only does off-the-shelf software lack features your company could use, but it is also loaded with functionalities your business will never use.
Take the first step towards building your very own bespoke ERP or CRM system.
Call us today on 0800 677 1786 - we'd love to hear from you.
Callback Request