Bespoke Business Applications
Bespoke application – sometimes called custom application or tailored application – is a software solution created for a specific user. Much like a custom-made suit, these software applications are made and tailored entirely to your exact business needs.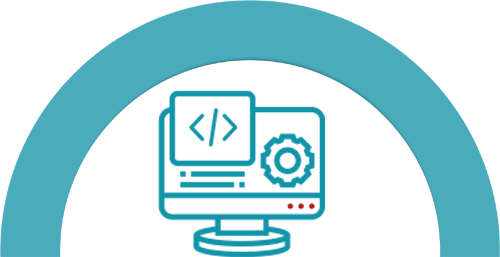 These bespoke applications are even be developed to fit into your existing ways of working, so you don't have to change how you work in order to employ the system and you don't have to learn how the system works.

Bespoke software is an alternative to commercial or "off the shelf" applications.
Why bespoke Business Applications
Sometimes off-the-shelf applications are too rigid and on-going licences become too expensive for the business and it does not grow lor change with the business. With bespoke applications, you get what you would like to get from the system, not the other way around. Custom-made solutions are the key to differentiating your business from your competition and aid to fluid work-flow, unique services that meet the increasing demands of your customers.
A bespoke app is:
Built for your business specifications
No ongoing licence fee to worry about
Grows/changes with your business
This is not a loan or finance agreement, its simply a method of payment to help spread the cost of your development project over few months.
As technology advances the bespoke application become a necessity rather than a luxury in order to meet the complex businesses demands and specific user needs.
Bespoke software is made to match your business model, reduce issues, restrictions and less supervision is needed, whilst improving the performance, efficiency and effectiveness of the business.
Saves time and costs are also reduced because repetitive tasks can easily be automated and being bespoke it's more scalable and flexible than commercial application.
Trigger point for bespoke application could be one of the following:
Your existing system is quite old and is not coping with the business demands any more.
You need a new and efficient system to improve a current business process
Your business is changing/merging/expanding which is beyond the capabilities of your current system
You are grown out from off the shelf solutions
You need to upgrade and comply with the new General Data Protection (GDPR) Regulations
After the Business Application is Live you will get the full support needed with our maintenance packages where we'll manage your application with the ever-changing business needs.
Got an interesting/challenging project in mind? Let's talk!
Callback Request