The use of healthcare CRM software is becoming increasingly popular. Healthcare providers can improve patient care by implementing customer relationship management (CRM) software. This blog will discuss the advantages of using healthcare CRM software. Let's start and learn everything about healthcare CRM.
What is a Healthcare CRM?
A customer relationship management system in the healthcare industry is known as a CRM. It was developed with the express purpose of meeting the requirements of the medical field. CRMs in the healthcare industry pull information from various sources and weave them together to present an all-encompassing picture of patient routines and actions. Engaging, acquiring, and keeping patients is the core objective of a customer relationship management (CRM) system in the healthcare industry.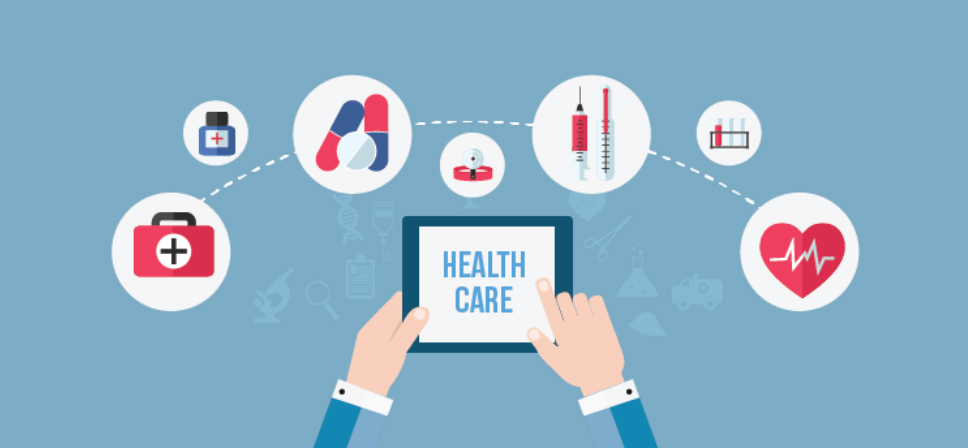 With a customer relationship management (CRM) system in your healthcare organization, you can implement the most effective customer management procedures and ensure that all client information is kept up to date. In addition, you can create and manage medical care appointments through an online medical portal. The daily analysis of the clinic's operations can be improved with helpful data and indicators provided by healthcare CRM.
What Exactly Can Healthcare CRM Software Do?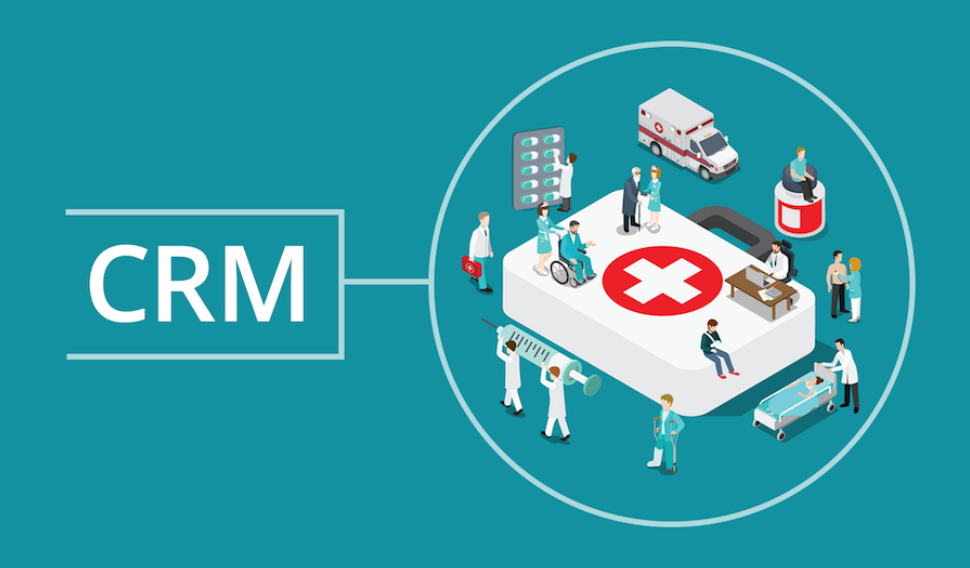 Healthcare CRM software can perform a range of functions. Some of them are:
Function no 1: It Helps in Data Management
The system can collect and store patient information such as the patient's medical history, the outcomes of any tests, and appointment schedules for future appointments.
Function no 2: It Offers Engagement
The customer relationship management system allows medical professionals to communicate with patients via various channels, such as email and text messaging. Also, it helps to deliver appointment reminders, education about health, and other essential information.
Function no 3: It is Beneficial to the Coordination of Care
Medical teams can utilize the system to collaborate on patient treatment plans and communicate information with one another.
Function no 4: It is Helpful for Both Reporting and Analytics
The Healthcare CRM provides insights into patient involvement and other vital indicators when assisting healthcare providers in making data-driven decisions.
What Are the Benefits of Implementing a Healthcare CRM?

A customer relationship management system offers numerous benefits for healthcare organizations. CRM healthcare solutions are becoming increasingly popular among healthcare providers. Implementing a CRM for healthcare can help providers in many ways. A CRM for healthcare marketing can help providers improve overall patient experience and provide more assistance at every stage of the treatment process.
A CRM system can boost productivity by eliminating time-consuming manual processes like patient reminders, appointment scheduling, and data entry. A healthcare CRM system can help pinpoint high-risk patients for special attention and preventative care to reduce hospital readmissions further. Lastly, CRM systems' in-depth analytics can help enhance patients' satisfaction.
Importance of CRM in the Healthcare Industry
Keeping up with current innovations and trends in the healthcare industry is essential. Patient-provider interactions can be simplified using a customer relationship management (CRM) system. Due to the entry of new competitors, institutions have grown more combative, each attempting to outdo the other regarding the personalization of care provided. As a direct consequence, hospitals exert significant efforts to boost the number of patient visits. They must have access to well-respected medical professionals, other experts, cutting-edge technology, and other tools. When combined with a powerful CRM, all of these components have the potential to work miracles.
In addition, the Healthcare CRM software maintains a comprehensive patient profile that is safely kept. Using the CRM, you can effortlessly communicate with patients by text, phone, or email anywhere. Hospitals can manage their operations from one centralized location using a fully-featured customer relationship management (CRM) system, which helps them avoid making expensive mistakes in this essential line of work.
Off-the-shelf Healthcare CRMs
There are many Off-the-shelf healthcare CRMs available now days like Nursebuddy, LeadSquared, Liine, PatientPop, Carepatron etc
The Key Benefits of CRM in Healthcare
Services Providers
The use of Bespoke CRM Bespoke CRM Solution for Healthcare industry has several advantageous effects. The following are some of the more important ones:
Better Patient Experience
Using a customer relationship management system has several advantages in healthcare, including better contact with patients. It facilitates individualized treatment, which in turn boosts patient happiness.
Enhanced Medical Treatment
Better patient outcomes and more efficient healthcare delivery are possible thanks to increased collaboration across healthcare teams.
Centralized Patient Data
Medical practitioners' access to and analysis of patient data is facilitated by its centralization in a database. This aids in the progression that ultimately results in better judgment.

Legacy Healthcare CRM: Understanding Why It Needs To Be Different
CRM in the healthcare industry is distinct from CRM in other industries. For instance, healthcare providers must comply with HIPAA laws, which call for stringent privacy and security safeguards for patient data. Additionally, the customer relationship management system for the healthcare industry needs to be designed to manage intricate patient relationships and care plans.
How You Can Achieve All Above With Web Alliance
If you are a healthcare practitioner and want to achieve your goals of enhanced patient engagement and results, Web Alliance is here to help you achieve those goals. It is challenging to determine the best CRM for healthcare. Web Alliance is committed to providing the most effective CRM software to the healthcare industry.
At Web Alliance, we provide customized CRM options for the healthcare industry. Some features included in bespoke healthcare CRM solutions are appointment scheduling, patient communication, patient data management, and analytics tools. Working with Web Alliance will give you access to the knowledge and resources required to set up a customer relationship management system. Because of this, you will be able to provide patients with better-individualized care, which will, in turn, boost their overall pleasure. Contact Web Alliance as soon as possible for additional details regarding healthcare CRM solutions.
To Wrap Up
A customer relationship management (CRM) system in the healthcare industry is essential for professionals. It helps to improve patient outcomes and provide the highest possible level of care for their patients. Web Alliance is pleased to give healthcare providers individualized CRM solutions to match their unique requirements and assist in accomplishing their objectives. By making full use of the possibilities offered by healthcare CRM, providers can stay one step ahead of their competition and act as a driving force behind innovation in their industry.
Dedicated Quick Support
We have a dedicated support department. You'll get access to our online support system and support contacts, enabling you to raise a ticket for the issues or changes. We resolve 80% of the issues within a couple of hours. The remaining 20% within around 48 – always keeping you up to date.We include three months of free support.
Truly Bespoke
Our software solution is fully bespoke to your specific business need, and you'll be the owner of the proposed bespoke system. Our experienced account managers are quickly able to learn your existing working style and provide you with the completely Bespoke Software which will learn how you work so that you don't have to learn the software.
Latest Technology
The technology used in building your tailored software will be the latest at the industry standard and we keep updating the codebase according to the changes in the marketplace to be at the top of the game and your system will be based on up-to-date technology and NOT end up with an unsupportive system.
Device independent and compatibility
We make sure the custom software we built is fully responsive and tested on most of the possible devices ranging from Desktop, Laptop, Mobile Devices and all kinds of browsers, so it can give you all freedom to use your tailored system from any device and from anywhere you want.