The importance of having bespoke mobile apps is increasing for all types of businesses with the increasing use of mobiles for getting the relevant information promptly. An increasing number of businesses are turning to proprietary mobile apps developed with custom-to-objective features and functionalities despite having a decent responsive business website. Web Alliance is the best company for mobile app development you can rely on to promote your reach to wider communities of target customers relying on mobiles (Android or iOS) to get quality information and dependable support services.
Why You Should Hire a Bespoke App Development Agency
There are more than 41,030 apps from British publishers on Google Play out of the 3,240,791 apps; Apps released by British publishers on Google Play have an average of 1,931 ratings; it is higher than the rating of other apps(42matters; Updated: 14 May 2023 CET). The number of smartphone mobile network subscriptions is expected to exceed 7.8 billion by 2028 (Statista; Petroc Taylor; Mar 30, 2023).
"Do you know 69.4% of internet users rely on mobile apps to make purchases (Statista, Jan 25, 2022)?
Can you neglect the presence of 55.4 % of potential online buyers who use mobile phones to make quick shopping (DataReportal, 2021)? "
The availability of 3.48 million mobile apps at the Google Play store certifies increasing reliance of businesses on bespoke mobile apps. You will find many such statistics that justify hiring a mobile apps specialist company. Over the years, Web Alliance has become a top choice for the UK businesses to hire the best mobile app development company with proven specialization in providing industry-best tailor-made mobile app development services.
How a Custom Mobile App Consulting & Development Company Improves Your Business Performance
Whenever you plan to promote your business performance by incorporating new techs and processing methodologies, the cost factor becomes an important decision factor; the same is the case when you plan to have a user-friendly mobile app to facilitate your employees and customers. When you hire mobile app developers from Web Alliance, the key benefits that justify your decisions are-
1.

Improved customer engagement that increases leads-to-sale conversion rate
2.

Direct connectivity from anywhere that improves the availability of professionals
3.

Real-time insights and more feedback to plan better for improvement
4.

Increased brand awareness because of app ownership
5.

Increased number of leads because of wider availability for mobile users
6.

Effective marketing channel with the power of personalized communication
7.

Fostered trust of customers in the business brand that strengthens relationships
8.

Competitive edge in marketing, sales, and customer support
Affordable Bespoke Mobile App Solutions by Web Alliance
Since the inception of Web Alliance in 2006 as a web development and
bespoke software development company
, we have successfully deployed a number of mobile apps to support businesses in different sectors. Today, as one of the top mobile app design companies in the UK, we have the industry-best in-house team of iOS/ Android mobile app designers, mobile application developers, full-stack engineers, backend developers, and others with profound knowledge and experience for creating and delivering the best. We have dependable technical excellence in developing any type of mobile application-
Native mobile Application- It is designed for a particular operating system like iOS, Windows, or Android.
Web Application – It is distributed through a business website
Hybrid Application- It is designed to deliver the benefits of native and web apps
If you need a Bespoke CRM Software. We'd love to hear from you.
Get In Touch
Call me back
Mobile App Consultancy & Development Services Offered by Web Alliance
We are committed to become the best vendor as a one-stop store providing comprehensive support to businesses for bespoke IT solutions. As a pioneer bespoke mobile app consultant and mobile app development specialist in the UK, we offer-
Mobile app design, development, and deployment consulting
UX and UI design and development services
Mobile app design and development services
Mobile app integration into the legacy system
Mobile App update and redesigning support services
Mobile app maintenance support…… and others as you need
Performance Excellence You Can Depend Upon To Outsource Mobile App Services
We are continually updating our spectrum of mobile app development technologies to ensure that you get the best mobile app designed and developed in line with your concerns, requirements, and existing IoT. Our tech-specific certified mobile app developers choose the best tech stack ensuring the long-term performance aspects like–
Speed
Features
Security
Efficiency
Development and deployment costs
User-friendliness
Updates, management, and support ….
We Use the Top Mobile App Development Frameworks & Tools
The tools and frameworks for mobile app design and development are evolving fast. As a top-performing mobile app agency in the UK, we choose the tech stack based on the required characteristics of mobile app. You can rely on our expertise in using the top mobile app frameworks and tools like-
Meteor
Native Script
jQuery
Apache Cordova
Angular JS
Swiftic …..
Business intelligence (BI) is crucial for custom app development as it provides valuable insights into the performance of the application. Custom app development involves building applications tailored to the specific needs of an organisation. The use of BI in the development process can help organisations make better decisions, optimise processes, and increase overall efficiency.
Optimized Features in Custom Mobile App Development
Usability from users' perspectives is a key success factor in seamless custom mobile app development. When you hire Web Alliance for bespoke mobile app solution development, our mobile app specialists optimize the features and functionalities based on your inputs and our professional insights. Our mobile app development packages, affordable for all including small businesses, starts ups, eCommerce, institutions, service providers, and others, ensure that you have all the must-have features and functionalities-
Excellent image graphics and perfect resolution
Simplicity and search options for user-friendliness
Responsive design to work for iOS, Android, and Windows
Push notifications and social media integration
General Data Protection Regulation (GDPR) compliance
Augmented reality (AR)
Work offline mode (users can access mobile apps without internet)
Attributes for artificial intelligence and machine learning
Advanced data security and privacy ……
Our Approach for Tailored-To-Need Mobile App Design & Development
Our approach makes us stand out from the top bespoke mobile app development consultants and mobile app development companies in the UK. The multi-staged discussions lead our mobile app software engineers to structure and implement the best approach to create a mobile app that you wish to be your business growth catalyst. Our personalized mobile app solution approach addresses all your concerns like-
Soothing color scheme creating a striking visual appeal
Keep It Simple Stupid (KISS) principle for mobile app designing
Using users' input to create a user-friendly mobile app design
Long-term effective industry-relevant competitive marketing tactics
Interaction with personalized connectivity
Specific UI development for the particular users' segment
Easy accessibility, convenient readability, and ease to act
We Perform The Robust Mobile App Testing Procedure
Our experienced specialist mobile app testers test the developed bespoke mobile app program to ensure smooth processing and peak performance at each stage. The technologies and tools used for mobile app testing are User Zoom, Coded UI, BrowserStack, Selendroid, Apteligent,
Google Nogotofail
, SQL Map, etc. The must-do bespoke mobile app tests -
Functionality Test
Database Test
Compatibility Test
Usability Test
Crowd Test
Interface Test
Performance Test
Security Test
Why Hire Web Alliance for Mobile App Design, Development, Testing, & Consulting
At Web Alliance, we are committed to offering personalized mobile app solutions with the flexibility to accommodate changing needs. As one of the top mobile app development experts in the UK, we offer maximum options to choose the tech stack. By hiring Web Alliance for bespoke mobile app development, maintenance and support services, you can be sure for-
Competitive pricing
Comprehensive reasonably priced dependable support
Objective-specific budget-friendly mobile app solution development
Custom-to-need features and functionalities
Dedicated mobile app development team
24x7 availability of mobile app experts
Dedicated Quick Support
We have a dedicated support department. You'll get access to our online support system and support contacts, enabling you to raise a ticket for the issues or changes. We resolve 80% of the issues within a couple of hours. The remaining 20% within around 48 – always keeping you up to date.We include three months of free support.
Truly Bespoke
Our software solution is fully bespoke to your specific business need, and you'll be the owner of the proposed bespoke system. Our experienced account managers are quickly able to learn your existing working style and provide you with the completely Bespoke Software which will learn how you work so that you don't have to learn the software.
Latest Technology
The technology used in building your tailored software will be the latest at the industry standard and we keep updating the codebase according to the changes in the marketplace to be at the top of the game and your system will be based on up-to-date technology and NOT end up with an unsupportive system.
Device independent and compatibility
We make sure the custom software we built is fully responsive and tested on most of the possible devices ranging from Desktop, Laptop, Mobile Devices and all kinds of browsers, so it can give you all freedom to use your tailored system from any device and from anywhere you want.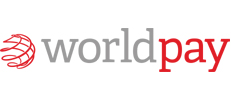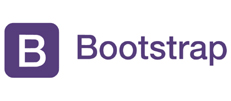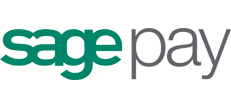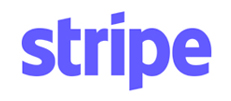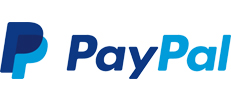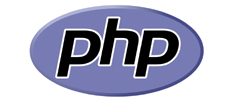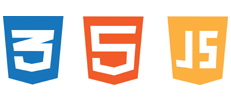 FAQs
Q. Who owns my app software?
Q. Do you outsource any of the development work?
Q. Are we committed to staying with you?
Q. What about communication during my project?
Q. What about training?
Q. Why do I need a mobile app?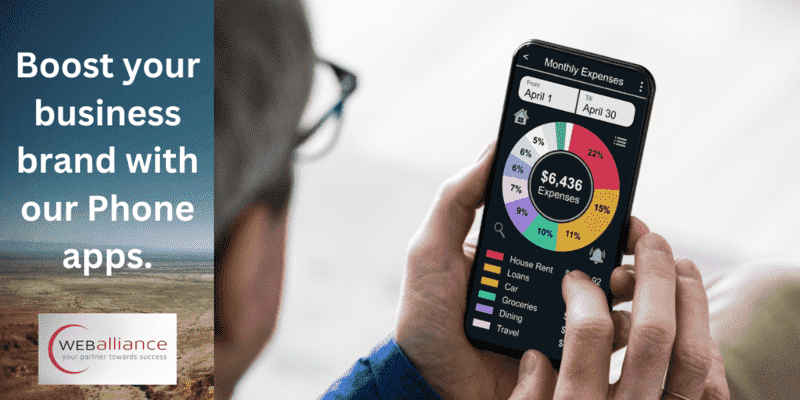 How does a mobile app boost your business brand? It is said that …