About Proactive Education
Proactive Education and Training System have built up and maintain a huge employer bank, gaining the ability to be able to deliver what schools, academies and colleges need for work experience and work related learning activities.
Proactive works with schools around Northamptonshire area and place their final year students into work placement.
This system give Proactive total control on Organisations management, Schools and students management. A student can shortlist upto 3 placements which then pass to admin and the selected one placement then pass to the school for contract prepration and admin work.
This system produces the numebr of MIS reports, charts and graphs to give management the insight of the process and the way forward.
Students, School Teachers and Organisaitons can login to their own areas provided and access and play with the information provided in respective areas.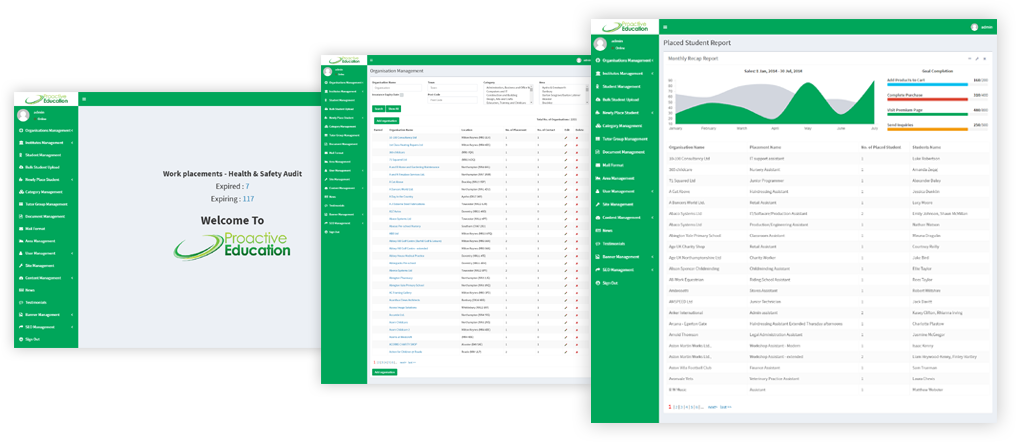 The Technology

HTML5

CSS3

JAVASCRIPT

CMS

DATABASE
XHTML
Callback Request