Stephen Church
Stephen@CopywriterPro.co.uk
01604 378495
Watchcentre site is live after 2 months of hard work.
04-01-2013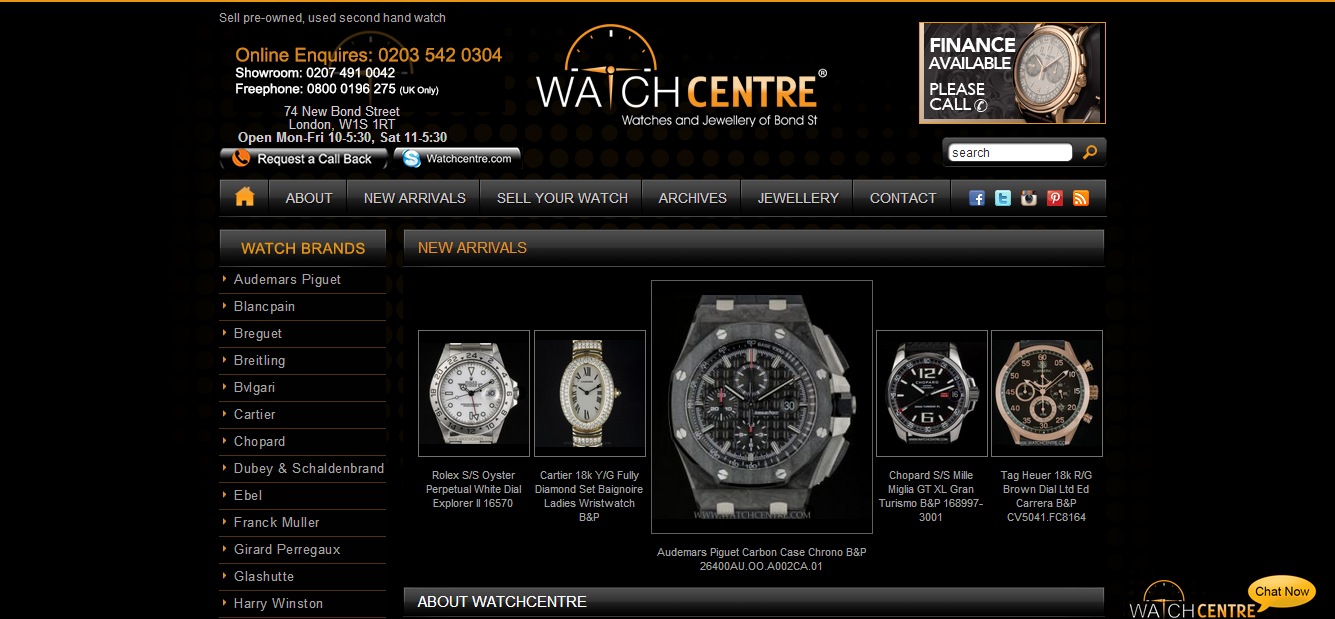 Result is fantastic, client loved it, now over to marketing department.
Watches and Jewellery of Bond Street is one of London's premiere Vintage, Pre-owned and Unworn luxury watch dealers. Centrally located in Mayfair at 74 New Bond Street, They are one of the best watch dealers that have an established and trusted retail location as well as a reputed web presence through WatchCentre.com.
The Watches and Jewellery of Bond Street approached Web Alliance to create and manage our website www.watchcentre.com. We got an excellent site, they were very helpful and gave us useful suggestions and were open to ours.

When we switched over hosts, we were afraid that there would be loss of business however Iram made sure the transition was done smoothly and have minimal effect to business.

Iram Gilani (chief programmer) showed us extreme dedication and professionalism when dealing with us. We are very happy and grateful for the level of service provided by Web Alliance and their staff.

Rony
watches@watchcentre.com
0800 0196 275
Callback Request