Flowershop goes live
22-03-2012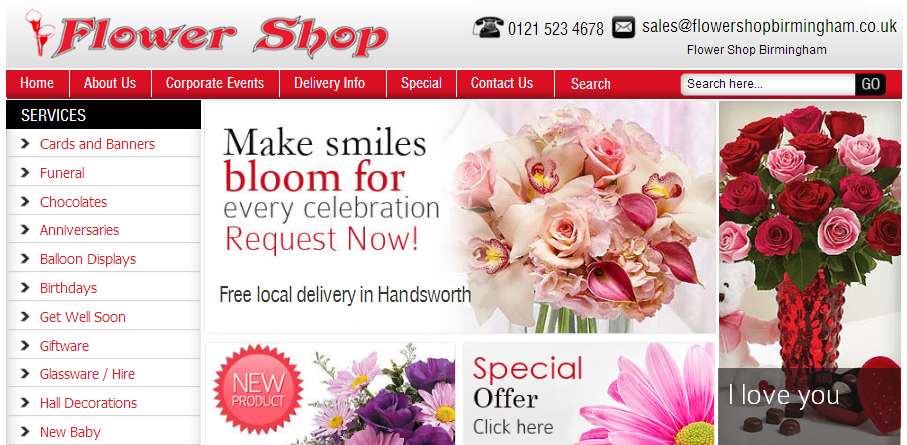 One of our new site FlowershopBirmingham.com is now live .
They are based in the famous Soho Road in Handsworth Birmingham.
Flower Shop has established a very strong, trusted brand and they have expanded by going online with their website offering delivery of high quality flowers, at excellent value, They also offer other associated products.
They are totally committed to providing you with a service. All flower orders are arranged by their qualified florists.
This is Retail website.
Callback Request